Go in holidays with your horse
It's a bit like every horserider's dream: go on holiday with his horse!

I'm sure you already have the images in mind... a gallop on the beach, a ride through the vineyards, a mountain hike,... It's true that it must be wonderful to be able to share moments of relaxation and pleasure that are out of the ordinary and all that on the back of your animal. And, then, (re)discover a region by taking a little height, it doesn't have the same flavor; nothing better for that than a holiday with your horse to ride, to find oneself, to breathe. The link between the horse and its rider is often very strong, with a lot of complicity. It is therefore quite normal to want to share also his moments of relaxation with it, to include it in this ritual quite essential for us nowadays, the holidays.

And finally, as with a lot of other things, we procrastinate for various reasons such as: "I don't have time to find where to go", "it's too complicated to organize", "it doesn't interest my family", "Equestrian stays are too expensive",… While on the contrary one often goes on vacation with his dog (unless one has to take the plane and leave abroad). We take the time to check that the accommodation accepts our animal, we organize the transport and luggages in function, we choose activities that it can share with us: forest walks, beach games,. If we can do it for our dog, why can't we do it for our horse?

So with the Kookooning team we studied the subject well in order to give you the best possible report and you will see that in reality going on vacation with his horse is not really complicated!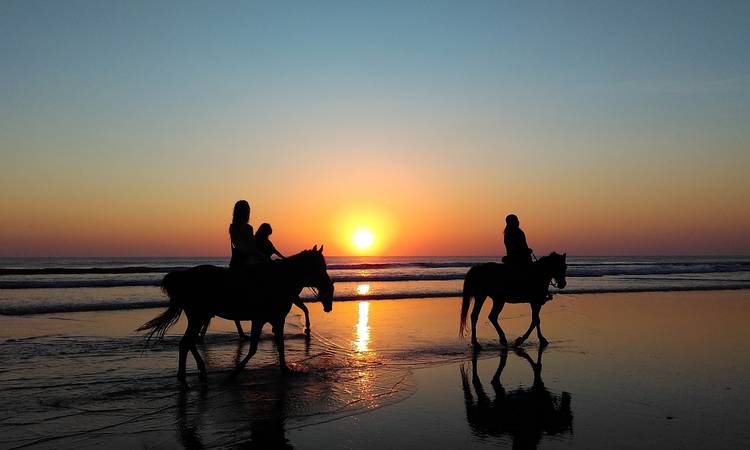 The holidays problem : what am I going to do with my horse?
As an owner, I have often wanted to go with my horse and riding friends for an equestrian holiday, and I guess we are not the only ones. Walks on new paths, swimming in rivers or gallops across the shores, meadows full of grass for horses ... We do not often have all this at home but we would offer it for a few days .
In addition we always have the same problem when going on holidays: who will take care of my horse? Even when he is boarding, fed and supervised, we feel guilty to leave him one or two weeks doing nothing in his little paddock or his box, and friends are not always available to letting him out during our absence ... In this article you will find ideas of equestrian destinations for you and your horse as well as some tips for a successful equestrian holiday.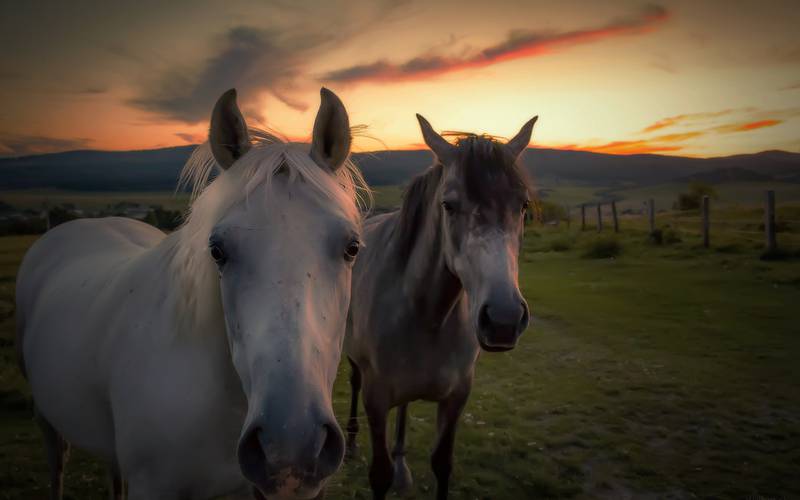 The choice of stay and accommodation for the horse ... and the rider
With regard to equestrian trips with your own horse, there are several possibilities: either you decide to find a fixed place for the whole duration of the holidays (equestrian stay in star), or you choose to do a hike with stages in different places (equestrian stay while roaming).
In star: only one accommodation for all the equestrian stay
There are many equestrian cottages and guest rooms run by horse enthusiasts. These can offer you all the comfort you need, including unusual accommodations or wellness areas (with spa and / or pool). But they also think and above all the comfort of your horse! Individual or collective grazing meadows, stablescarrière, rations, horse riding arena, coaching, theme courses, osteopathy ... everything exists to spend a dream holiday with your horse, and this for all budgets, and everywhere in France. So you can for example discover or practice ethology with professionals, jumping training for competition, enjoy the transport of the guests to take you to the nearby beach, do daisy hikes, and meet people like you.
Go on a equestrian riding with your horse
If you choose the equestrian stall, you can benefit from a "rider package", including your accommodation, meals, but also the accommodation of your horse. A supplement may be required if you have not brought your own hay and / or pellet. Your hosts are often experienced riders transporterdes bagaeswho can help you choose your route or lend you cards. Sometimes you can even (for a small fee) have a steer vehicle that will carry your baggage, rather practical and reassuring in case of problems with a horse or a rider.
See you at the end of the article for holiday ideas with your horse at KooKooning hosts.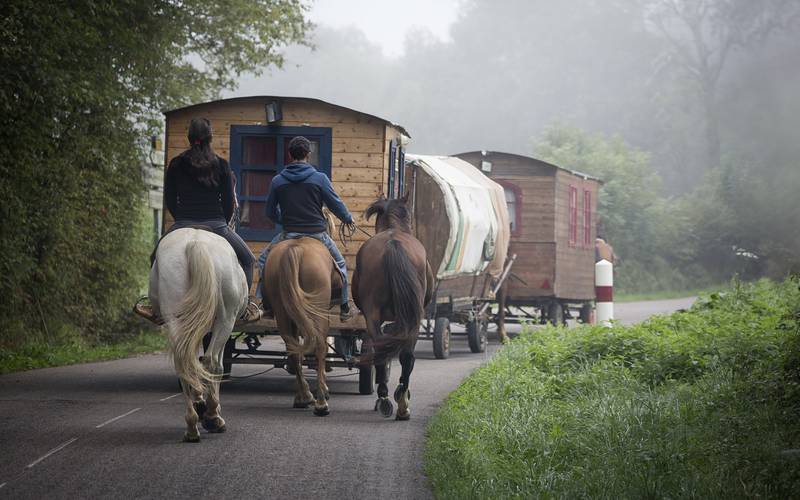 The transport of your horse on vacation
Transport is never the easiest. If you have a van or a truck, you may want to fill it (at least for part of the journey) to make the trip profitable. If you are like me, without transportation and dependent on any nice person willing to lend you a van (or even the car because obviously you can not harness yours) or a small truck, it can quickly be discouraging.
There are still solutions to make our life easier: a post on Equitroc (link for the Drôme page but exists everywhere) and you will receive transport proposals near you and not very expensive, you can also check the ads on Dadavroum (a kind of Blablacar for riders and horses).  
The essentials for a successful holiday with your horse
Going on holiday with your horse is like going to the competition, we are always afraid to forget something. Here is to help you a non exhaustive list of what seems to me essential (do not hesitate to add elements in comments, I will add them then in the article!)
Horse papers (with updated vaccines!) and yours
A pharmacy for you 2 with the minimum vital (betadine, compresses, healing spray, oily cream, clay, physiological saline, thermometer ...)
Saddle, bridle, saddle carpet, (protections if you put some)
2 loins and 2 halters (they are so quickly broken ...)
A small (or big) cover depending on the destination and the season
Brushes
The food for the stay if needed
Helmet, boots, and riding outfit (possibly a crop)
Grease and glycerine soap (in case of equipment mishandling: sea, river, rain, scratch due to a branch ...)
Ideas for stays with your horse on KooKooning
As promised at the beginning of the article, here are dream holiday ideas with your horse, at hosts who also offer other activities for non-riders.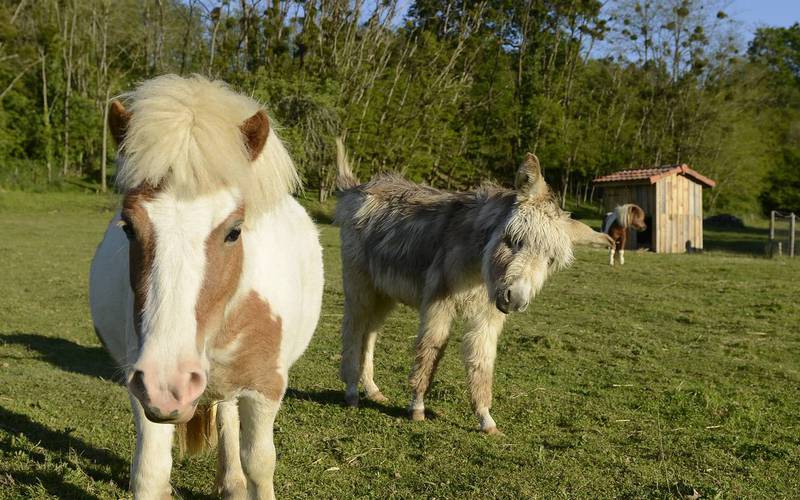 Florence welcomes you in her renovated farm with meadows and barn converted for horses. For horseback riders, discover walking paths along the Adour (river) and in the forest. For competitors, the Tartas site is less than 20 minutes away: you can rent all the  three day event infrastructures . For non-riders (but not only!): An animal park within the property, fishing equipment available, heated pool with games for children, discovering the gastronomy of South-West and Brazil ... and many others activities.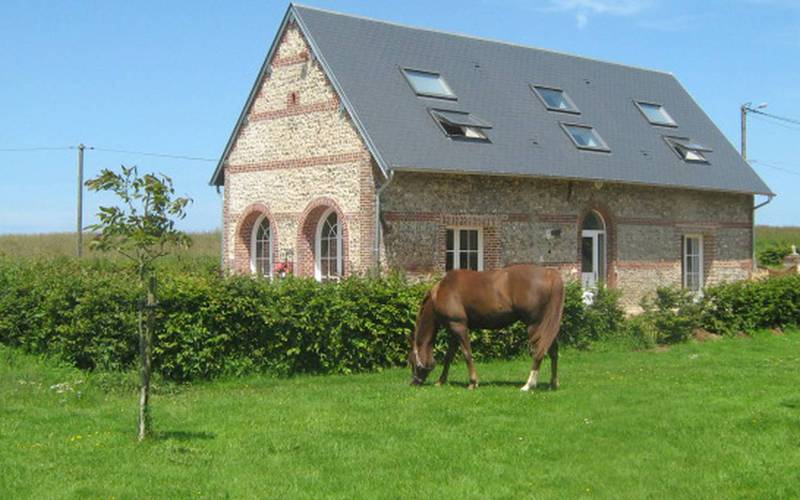 Nadège welcomes you in Normandy less than 10 km from the sea: the perfect opportunity to gallop on the beach! Your horse will be well pampered: the cottage is located in the heart of a breeding endurance horses with stables, paddocks, pastures, shower, and food if necessary. For riding, there is something for everyone:  guided horseback rides, arena with fences. Even your dogs are welcome: in addition the places are completely enclosed, reassuring as much for all our 4-legged friends as for children. For non-riders (but not only!): Loan of bicycles, wine tasting sessions (wine, wisky, beers ...), cooking class, explanatory visit of the sanitation garden and the eco-cottage, and this to speak only activities directly on site.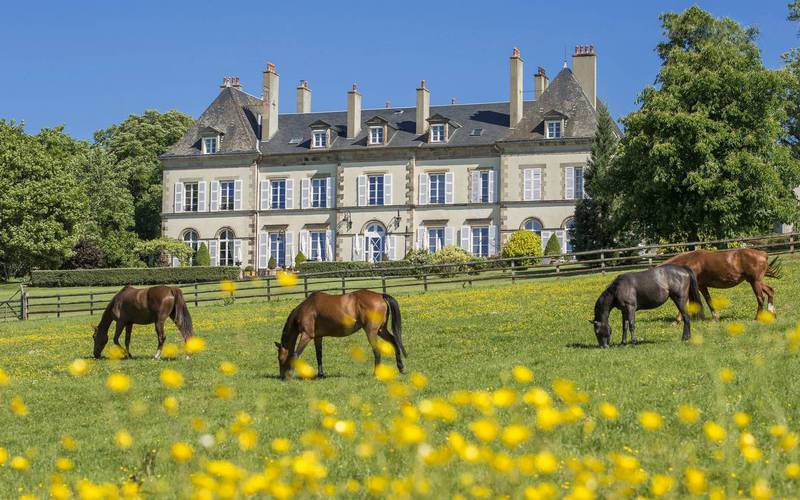 The castle and its stables are located in the Bourbonnais. Hectares of pasture, stables, a gallop track, an indoor arena, quarries, a lunging ring, paths, a hot shower ... what more? If you wish you can even benefit from the coaching of Jean-Patrick, dressage ang jumping high level teacher and rider. At the castle there are also occupations for non-riders: a heated pool, a wellness and relaxation area, a pool table, a fishing pond, not to mention the many activities available nearby!
In the Côte d'Or department, there is also a guest house for an equestrian stay: Le Clos de Fernande, Fernande, here it is: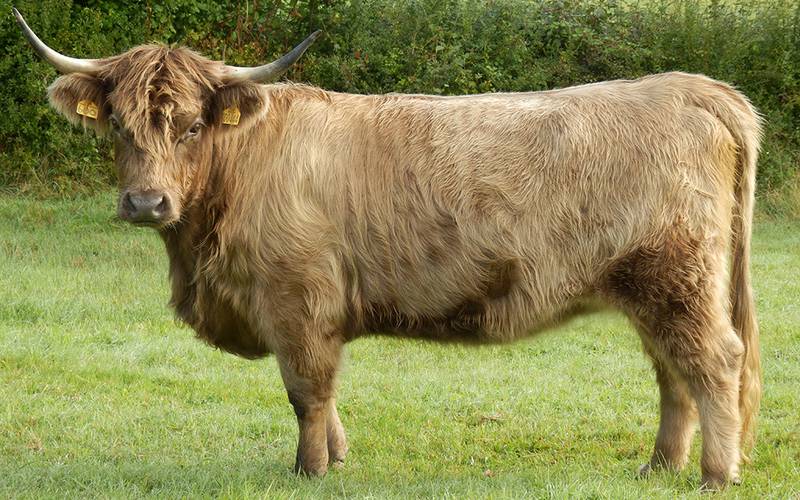 In addition to 3 beautiful guest rooms including a family suite, the owners have also thought of welcoming your horses in the stable or in the meadow. The guest house also benefits from several beautiful equestrian facilities: indoor and outdoor area available. The guarantee of successful equestrian holidays for you and your mount close to the unmissable places of Burgundy: The Hospices de Beaune, Noyers (among the Most Beautiful Villages of France), Castle Meursault, ...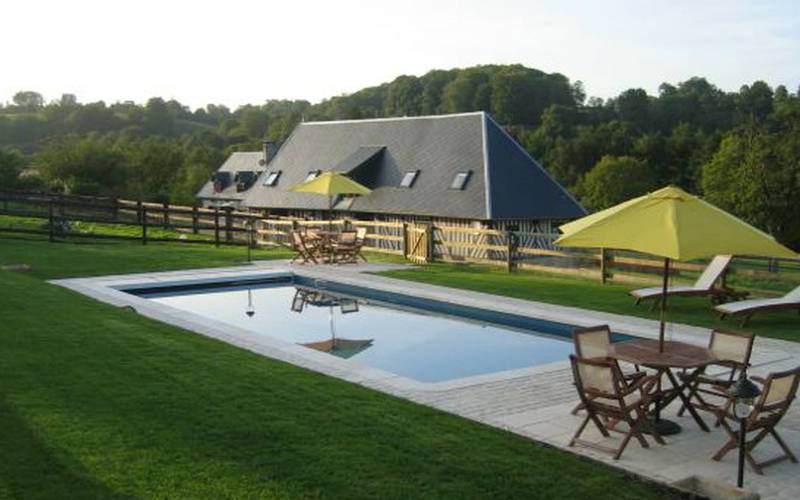 This equestrian cottage with pool and jacuzzi will make your happiness to both! Located 20min from Deauville, you can quickly access the beach, your host can even take care of transport (very short!) and make your dream come true: galloping through the sea.
The stablpres all have access to paddocks in fresh grass. You will have also the choice for the accommodation of your horse: stables with paddock or meadows with shelters. You will be able to take advantage of the riding area 40 x 70 in Fontainebleau sand and use the fences.
In addition to being a reference host, Fanny is also a BPJEPS Instructor and Equine Osteopath. She also offers fitness stays for your convalescent horses.
At her house there are not only horses: you will meet her many animals: sheep, goats, chickens, dogs, cats ...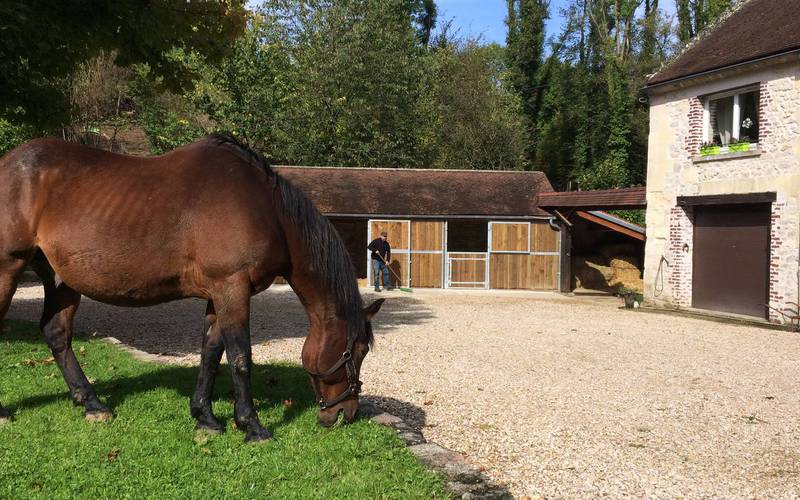 The cottage is located in the middle of the Retz forest . The advantage? You just have to sell and go directly on a ride in the footsteps of d'Artagnan!
Our passionate hosts will be very caring for you and your mount: beds made upon your arrival, automatic watering, shower, stables, pastures ...
You will enjoy the tranquility of the place : from the courtyard you will have views of the pool and nature. There is a fence between the yard and the pool for extra security: you can leave your cars and your children can play without risking approaching water. If the season allows it, you'll be able to use the barbecue: perfect for an equestrian stay with family or friends!

Victoria and Alex welcome you in a natural setting, your horse will be hosted in stable or paddock. Victoria is an equestrian guide, the walks paths of have no more secrets for her. Alex is an agro-rice farmer, he will be happy to present his farm. You can also discover the heritage of Camargue by visiting Arles and the Saintes Marie de la Mer, a few minutes from the cottage.

Audrey welcomes you in the pleasant area of ​​Salamandre in the Gironde, for an ethology stay with your horse. You will enjoy a cool room, ideal for the summer, and a natural setting. On-site meals are available at the Bordeaux table d'hôtes. Your horse will be hosted in stable with access to the meadow. You will have access to the outdoor arena and you will find many paths from the estate. An excellent ethologist and dressage trainer can come to work with you and your horse.
More equestrian holiday ideas?
If you have not found your happiness among these proposals, go to our equestrian theme to continue your research. Do you propose activities and / or accommodation around the holidays with your horse? Feel free to create your ad!
KooKooning Hosts, you also offer equestrian stays and have you forgotten? Contact us!
Good preparation of equestrian stay! (I hope this article will encourage you to go on holiday with your horse)
Posted on May 23, 2019.