Woodworking holidays : discover authentic know-how
Wood and manual work lovers , this article is for you. Have you always dreamed of learning how to work this noble material, or you just want to improve? Take advantage of your vacation to go on woodworking holidays, and meet other enthusiasts who will open the doors of their workshop.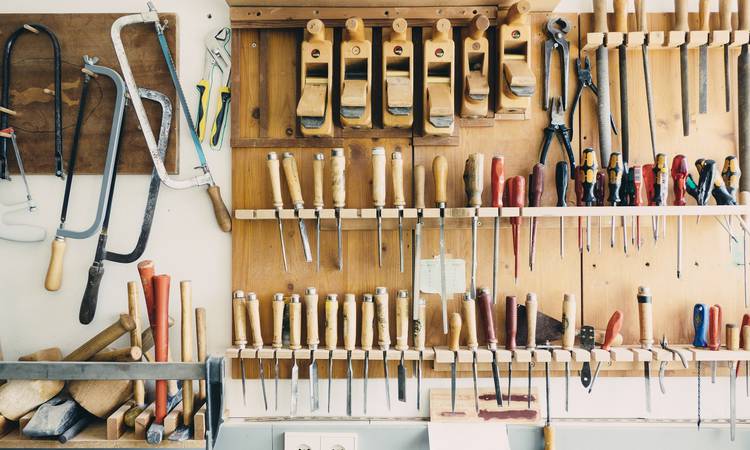 Joinery and carpentry: what difference?
Even after a little research, the answer is still not clear ... One thing is certain: the woodworker and the joiner are both craftsmen working the wood.
The cabinetmaker makes furniture. Etymologically, cabinetmaker, as the name suggests, comes from eben. At the time, he made furniture with this rare black essence. Working with this material often required the use of veneer (gluing fine wood sheets on a piece of furniture) to save material.
The joiner, assembles pieces of wood to make works of rather small size (in opposition to the carpenter).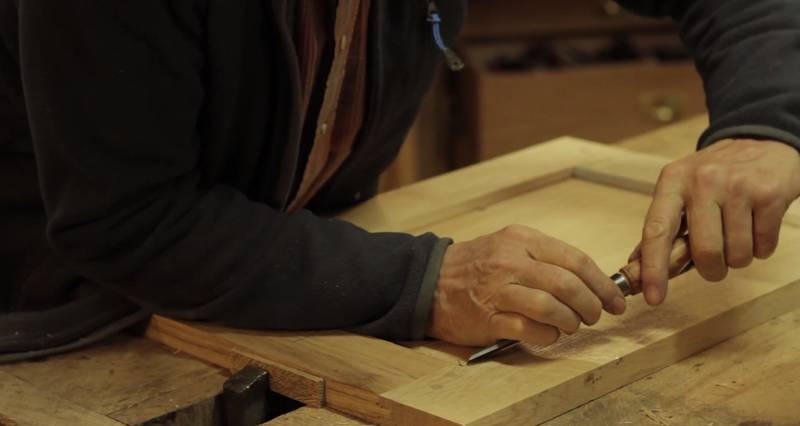 Today, to make it easier, we use "joiner" when the person manufactures works for the building (window frames, doors ...), and cabinetmaker when he manufactures furniture. But you will realize that even on the ads of our hosts for their woodworking holidays, the distinction is not always clear either!

Woodworking holidays: initiation and improvement
On KooKooning, many of our guests are passionate about wood and their work. They will be delighted to initiate you, or help you to improve in this matter. During your stay, you will be able to give free rein to your creativity and in complete safety.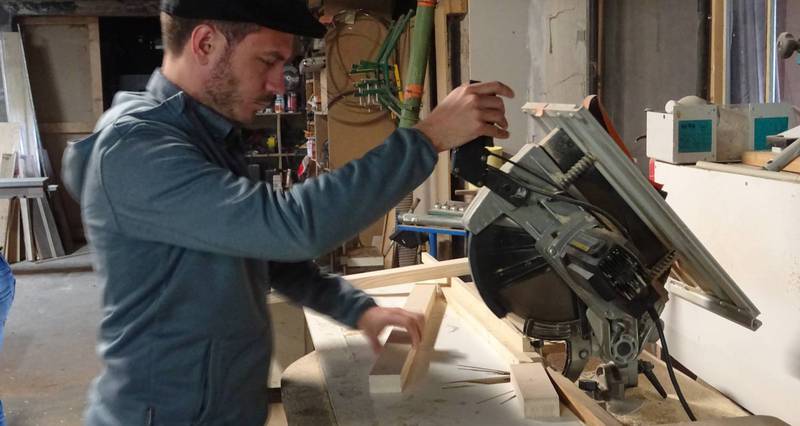 Philippe, whom you have already heard about in the DIY blog post, offers you to learn how to create your own piece of furniture from A to Z. One of the members of our team has tested these woodworking holidays for you!
First of all, Philippe is very flexible: the internship, initially offered for the week, was transformed into a 3-day internship at the request of the band of friends. One week is the ideal time to familiarize yourself with the profession and the machines. If you are already a good handyman, it may be a little faster.
You will be able to discuss with your host even before the beginning of your woodworking workshop. You can discuss the feasibility of what you want to achieve, or rely on the proposals of Philippe who will guide you to an artwork of your level. If you already know exactly what you want to achieve, you can even send Philippe a picture or a diagram to help him understand exactly what you are looking for.
Home side , the cottage is attached to the house of Philippe, and just above the workshop. The natural setting is very pleasant: "there is a very nice garden, we also went for a walk in the woods or at the edge of the river".
"At the edge", you will find many animals like sheep, but also the adorable Candy and Yuna, a donkey and a poney.
Hospitality side, another good surprise! The group of friends arrived in the evening (the time to get back from work and take the road). Their hosts had still waited for an aperitif, and had prepared a good meal without it being mentioned before. What start the stay in a friendly atmosphere.
The woodworking holidays program
The stay began with a visit of the workshop: "Philippe first explained his job and showed his atrworks, the machines ..."
As we quickly mentioned above, the use of machines remains the most delicate element during woodworking holidays There are all of them in a workshop, and some of them can be dangerous if you do not know how to use them with caution. Even if the material has improved (it is still much rarer to see a carpenter with a finger less nowadays!), It is important to take the time to learn how to handle the machines with a minimum of security .
It is for this reason that the first morning is almost dedicated to a presentation of the workshop.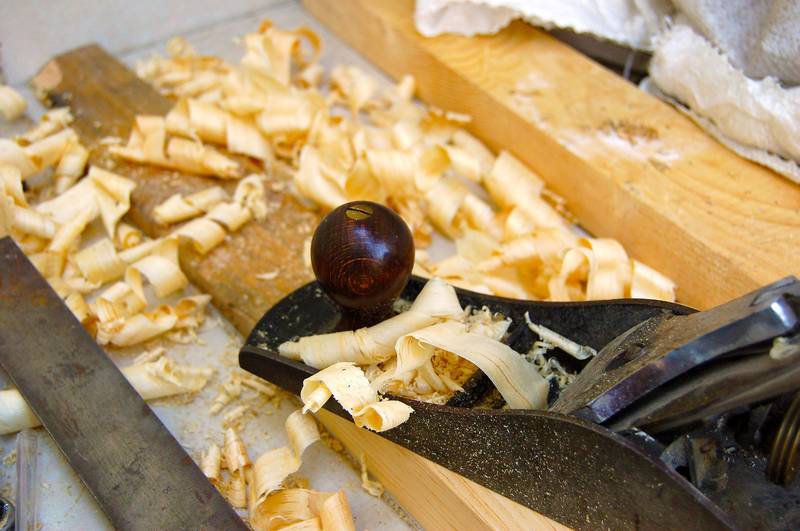 During woodworking holidays, we do not go headlong: the first step is to think about his piece: we choose its essence (local), we establish its cutting plan by identifying the necessary parts and their dimensions. It is only after this time of reflection that we can pass to the sawing stage.
At Philippe, the wood is next to the workshop. They are trunks cut into planks of different thicknesses: there is still the bark on the sides. We roughly size the piece we need. Once back in the workshop, we rework the board to have the right size, with a smooth and straight piece (not easy to make right angles for a novice!)
"I made a mirror frame on which I fixed LEDs to light on the sides, a friend made a lamp, another an easel, another a night table: each piece of furniture had its particularities".
Autonomy side , apart from one or two delicate manipulations, requiring a special hand that Philippe can achieve for you, you entirely realize your furniture. Including when it is necessary to use the most dangerous machine (under supervision!)
At the end of woodworking holidays, you obviously leave with your furniture.
Workshop with power tools like at home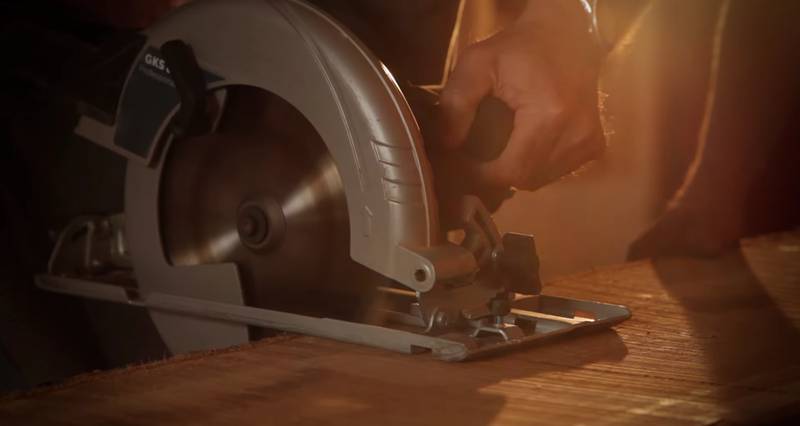 Everyone does not have professional machines at home ... that's why our KooKooners from the Discovery Cross decided to create a very special internship.
During this workshop, you will see all the classic steps of carpentry, and make a small piece of furniture. What is original is rather at the level of "How?". During these 3 days, no big machines. You will learn how to make carpentry with power tools, you know, the one you can easily find in DIY supermarket ? It's still not bad to continue work at home!
This course and these equipments represent a good alternative to practice carpentry as a hobby, without the constraints related to pro machines (price, place, dangerousness ...). If you are looking for woodworking holidays, you should try Reillon, and take the opportunity to discover Alsace. These wood enthusiasts offer you almost all the possible and imaginable activities around wood (with accommodation on site!): Sculpture, cabinet making, turning, furniture restoration, marquetry ...
Discovery or improvement in woodturning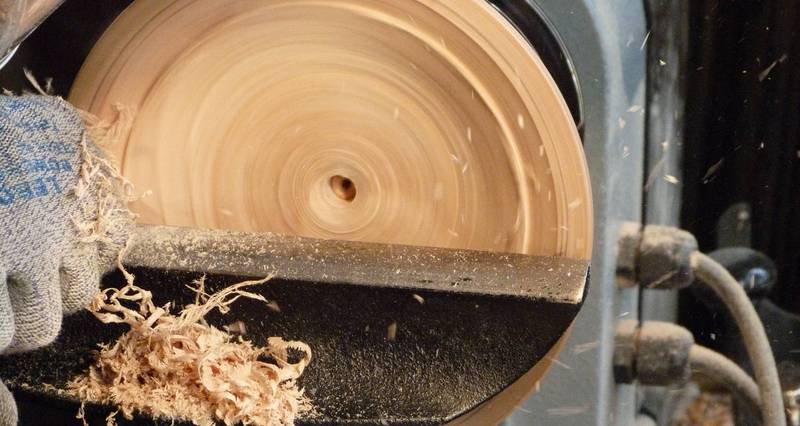 If you are rather elements of decoration than furniture, take advantage of your woodworking holidays to try the woodturning. The principle is quite simple: you put your piece of wood on the lathe, and you use tools to shape it.
At Laurent, you will be able to discover or improve the various techniques of turning (between points or in the air), and will follow the complete process of creation of an object with the lathe: security, finishings, sharpening of the tools, woods study ... Laurent is eager to share his passion for wood in a friendly atmosphere, under the watchful eye of his dog Fripouille, the mascot of the workshop.
The internship will once again take place in a green setting. For optimal conditions, Laurent limits the number of participants to 3, each with his own workstation.  
If you have not found your happiness, here are other activities around wood proposed on KooKooning:
Posted on July 29, 2019.