Carpentry workshop : Meeting with Philippe
Carry out a carpentry workshop; this is a theme that comes up often and that interests you more and more.Indeed, learning how to work wood can't be mprovised and making your own furniture from A to Z is deserved!

We had already devoted an article to the carpentry workshops some time ago but today we want to give the floor to Philippe, one of the members of the Kookooning family.

Why this article and why Philippe? First of all because organizing his stay on the theme of carpentrycompletely fits into the concept of Kookooning: the discovery of local know-how, moments of sharing and all this in the middle of nature... A perfect example of Slow Tourism (I also explained this term in a previous blog article). Philippe, because his story is atypical and he has already received several travelers from Kookooning. He tells us all about his history and the carpentry workshops he offers.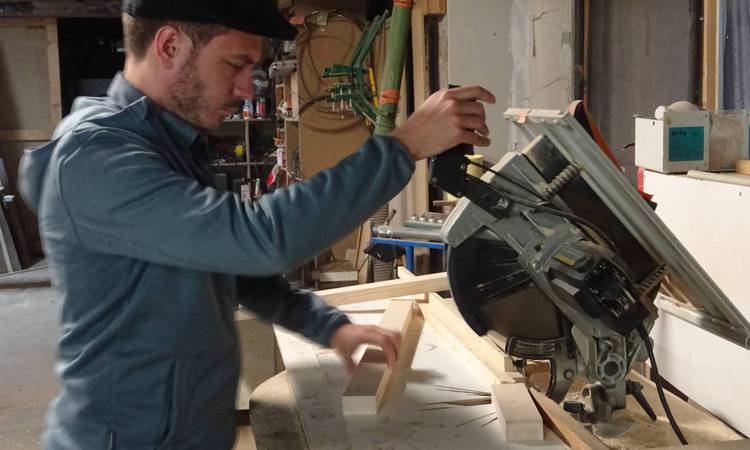 In a few words, can you explain who you are and where your passion for carpentry comes from?
I grew up in Paris and I quickly realized that this life would not suit me. I dreamed of nature, countryside and authenticity. So during 2 years I took the evening courses offered by the city of Paris to learn the trade of carpenter and ended up getting my graduate.
Once my degree was ok, I left the capital to settle in the deeply Ardeche, I knew that it was in this type of environment that I could more easily carry out my work as a craftsman and develop my activity. So I started my business in 1992.
And why this craftsmanship precisely? Why the carpentry and not the ironwork, the stone cutting, the painting,...
First of all, we have to put things in context. Each craftsman had to have his own speciality to be able to develop his business The notion of "multi-services" was not on the agenda and was rather synonymous with handyman.
I chose carpentry and therefore woodworking because this material attracted me more than the others and for several reasons. First, the fact that it is a raw material and therefore not transformed as glass, iron or ceramics can be. Then because the wood is "alive", it works and evolves through the manufacturing stages (preparation, cutting, drying) and years unlike the stone for example, which for me, adds even more charm to its use.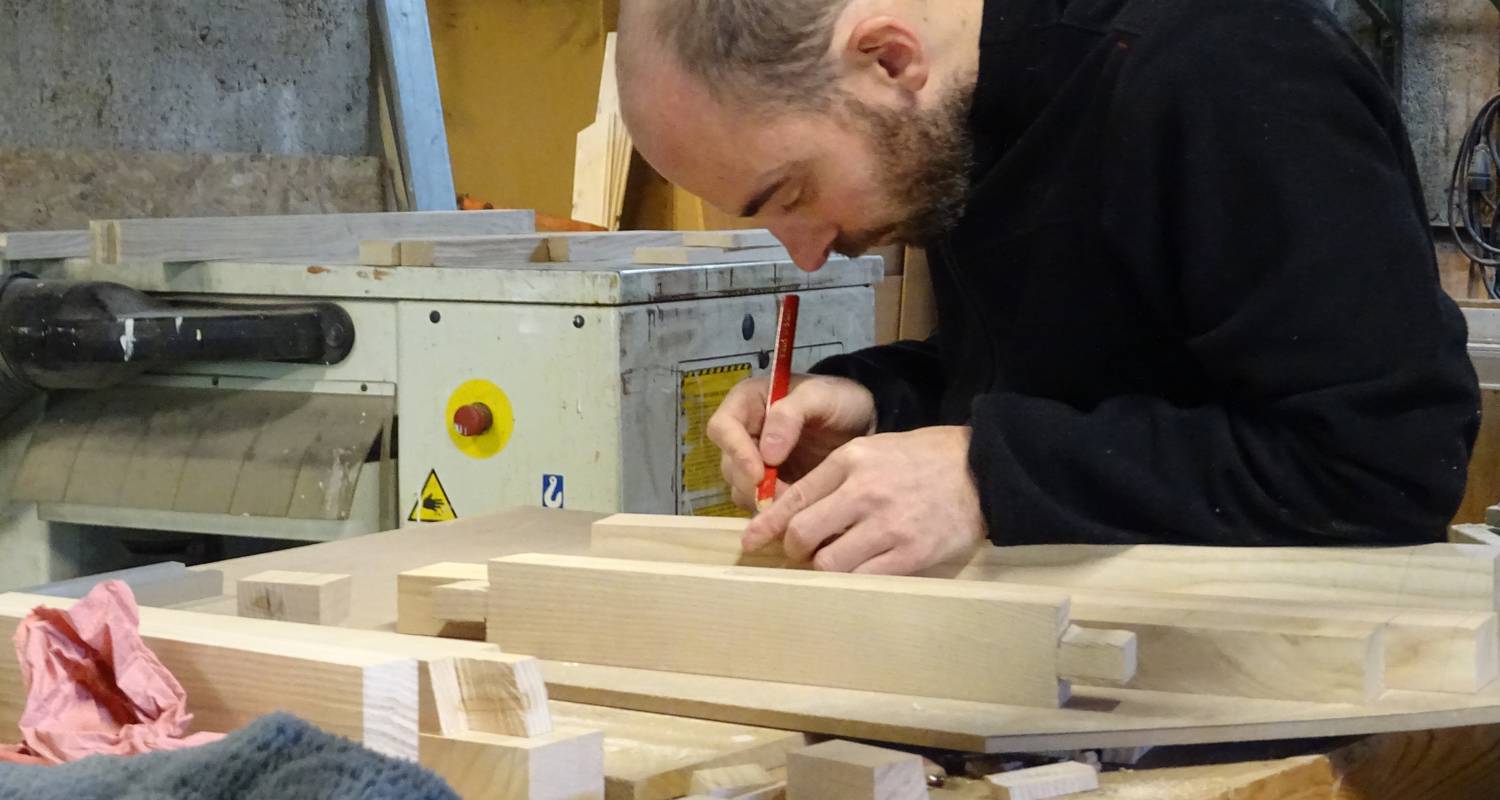 How did you come up with the idea of offering carpentry workshops?
The development of my tourism business came very gradually. A few years ago my principal worker retired. I decided to change my activity gradually and hire fewer and fewer apprentices, leaving me more free time. That is why I decided in 2011 to propose, in parallel with my activity as a carpenter, a lodging above my workshop and my home in order to make discover to travelers, lovers of nature like me, the gates of the Ardèche Regional Natural Park and its wonderful landscapes. My cottage "À la lisière" is also available for rent on Kookooning. The lodge was taking me more and more time, especially in season and I thought of a solution to fill it a little more between October and April.
So three years ago I said to myself, "why not offer trips to share my passion with individuals?" It was at this time that I got to know Kookooning and launched the concept of carpentry workshops in parallel with my professional activity. I was able to promote this new activity thanks to Kookooning, especially since one of the team members was my customer with his friends!
So you're still working as a craftsman?
Yes, of course, I love my job and even though I love sharing it with others, I need to work on other projects. The advantage is that by being alone with these 2 activities I have the luxury of being able to choose my projects and  the internships according to my availability. And in the last six months I've seen a real increase in applications for my carpentry internships. Probably due to the development of the reputation of Kookooning but also to an increase in the interest of travellers in this type of activity.
Speaking of travelers, who are they?
The audience is really varied! Sometimes it is men or women who have a desire for creation or a particular project, sometimes they can also offer this internship to their boy/girlfriend. I also often interact with people who have bought machines or inherited them and who want to learn how to use them. It is not easy to understand how they work and there is also the fear of getting hurt. Recently I had a new type of request; it was a mother of a teenager who was not really attracted to school. In order to help him find what he wants to do, she enrolled him in a carpentry workshop so that he could discover the trade. During this next internship, I hope to pass on my passion to him and to give him a new vocation!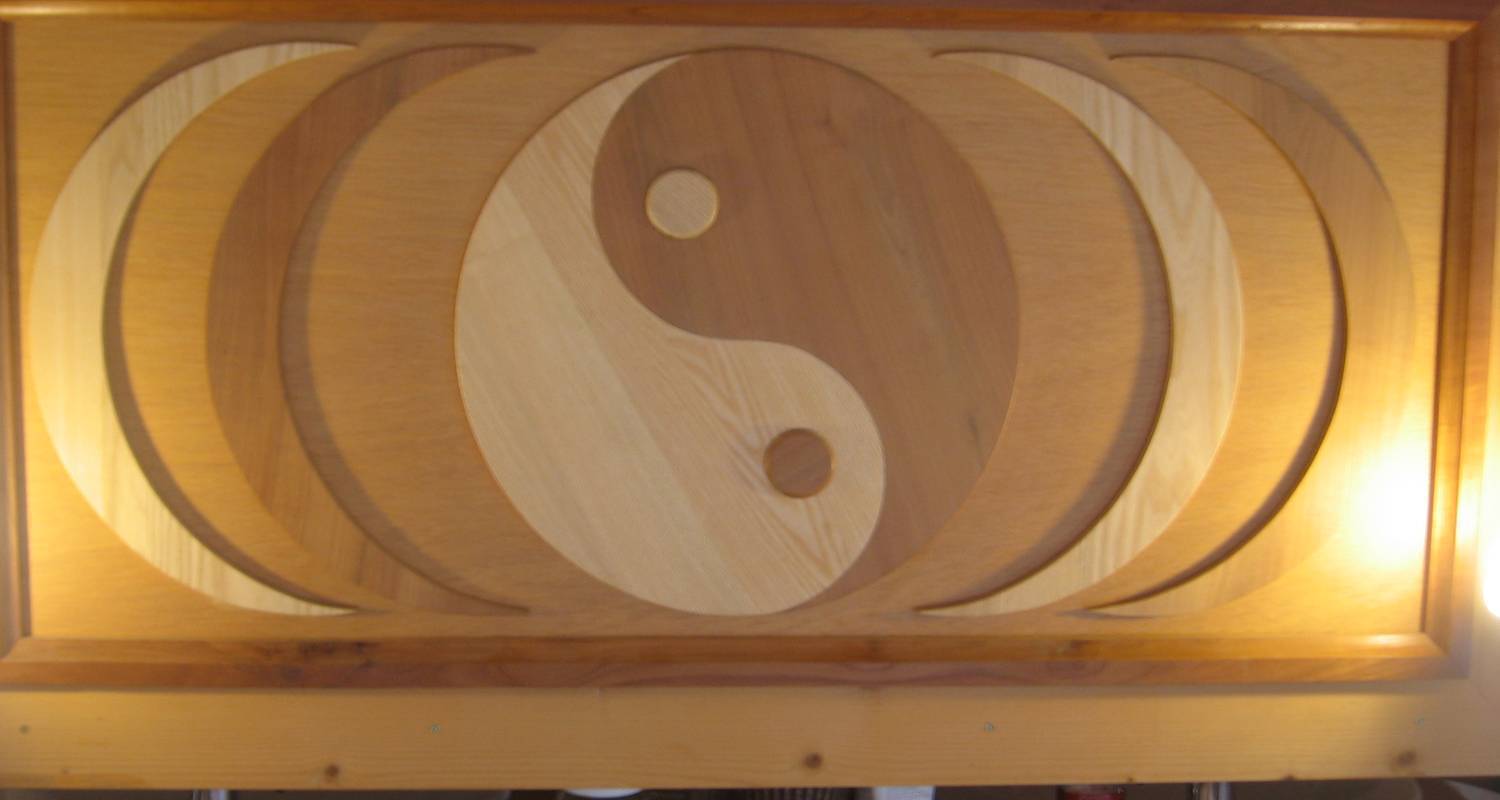 Before going into the details of the procedure of a model workshop, how is it organised in advance of the arrival of the trainees?
I propose courses over 3 days which is finally short enough to make a wooden furniture, so the days are very intense. I always pay particular attention to the number of interns, no more than 4, security issue.
What I like is to be able to give the travelers maximum autonomy during my carpentry workshops so that they really feel proud to have realized their object alone. The problem is that some machines are still complex to use, even dangerous. So it is not possible for me to "monitor" more than 4 people at the same time. The goal is to have a good time while learning things and certainly not losing a finger or a hand!
Each trainee obviously leaves with his creation. I usually suggest them to make a bedside table or a coffee table that are fairly simple objects. Some interns, however, have a very clear idea of what they want to achieve.In this case we discuss it before they arrive to see if their project can adapt to the carpentry internships in terms of working hours but also in terms of the amount of wood used.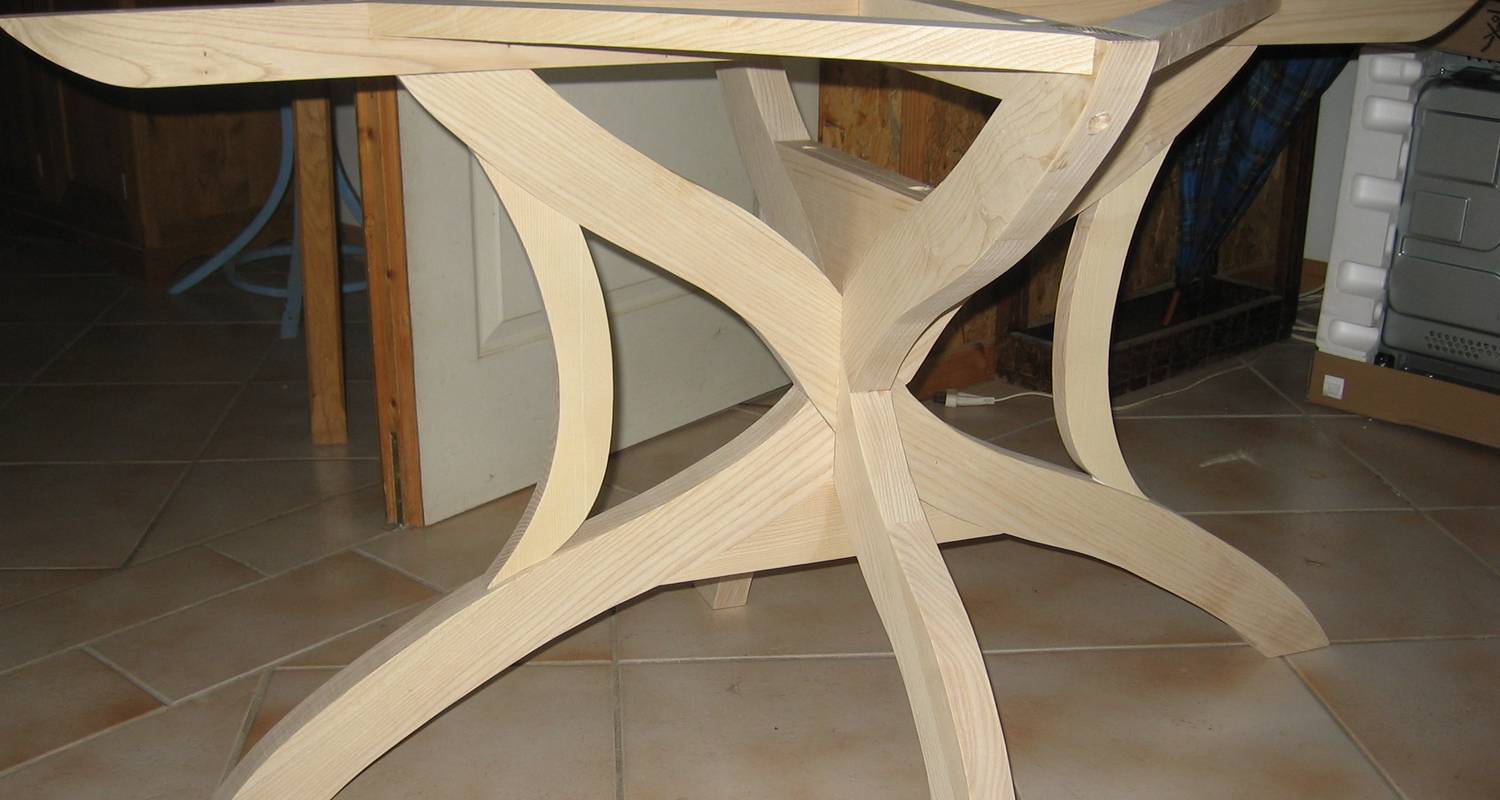 So I imagine that before practice you proceed to a more theoretical explanation?
Yes, of course, it is essential. It lasts ½ days during which we see several things.
I always start by showing them the workshops, showing them the wood storage, the machines, and explaining why and how to use them. Then we move on to a second part of the workshop where are exhibited some of my creations so that they can better measure what awaits them. This visit also allows them to observe the different woods with which I work and which I can therefore offer them. Because each trainee can choose to work with the wood he wants to obtain an even more unique result due to colour nuances in particular.
For the moment I have always had to deal with completely new people. The discovery of my work is therefore complete before even moving on to practice. It is true that it is not easy to imagine what the work of a carpenter might look like and travellers are often very surprised by the complexity of this art.
In the afternoon the drawing of the object and the flow of wood (pre-cutting of wood) is started. It is important to carry out this last step before the end of the day one because it allows to let the wood rest all night before working it the next day to machine it, that is to say to go to the woodworking and assembly, and this for the remaining two days.
Definitely another way to personalize your experience! Besides, what type of wood do you propose and where do they come from?
I am extremely attached to my adopted region and the wealth it enjoys. So it was obvious to me to work only with local products from responsible forests in order to preserve the environment. Whether it is my professional activity or the carpentry workshops I use mainly walnut, chestnut or cherry trees and its beautiful shades of red.
I imagine that sharing his days and his passion leads to a certain closeness between you and the trainees. When the day's over, what happens?
At noon we usually eat together, and quickly enough to not lose the rhythm and energy of the work but also to be sure to arrive at the end of the project at the end of the 3 days. Above all, do not disperse.
Then in the evening everyone is free to do as he pleases. Groups of friends or couples usually spend the evening together for a more intimate moment. Since the house is equipped with a kitchen, the trainees can benefit from a real independence. But it is true that sometimes we have the evening meal or just a drink together.
In any case, the carpentry internships offer us beautiful moments of sharing and conviviality. I really like the closeness that is created with people. Very recently I have completed 4 internships and it is really exciting because I love to pass on my passion. And for customers it's all new and very intense. It really gives magical moments!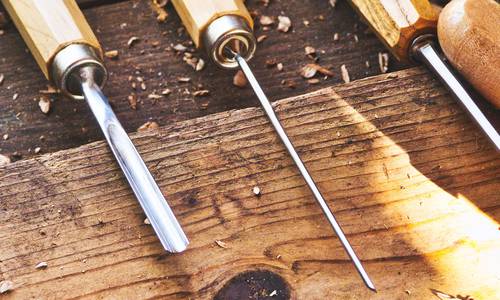 So, tempted by carpentry? Here you are strongly advised to carry out this unique experience. Do not hesitate to contact Philippe via the Kookooning website!
Many thanks to Philippe who has kindly given me a little time to tell me about his job, his passion and the way he shares them with you.

Pedro
Posted on May 27, 2019.