A detox stay to recharge your batteries
More and more people express the need to leave the city for a while to find back themselves and recharge their batteries. Maybe you are part of it?
Pollution, stress and poor nutrition are all factors that disrupt your body and prevent it from working properly. Your intestines are saturated with toxins, and you lose your vitality little by little.
In these times when the routine becomes heavy and your body makes you feel these tensions, you need a real break, a parenthesis well-being.
To decompress and reconnect with nature, away from the hassle of everyday life, treat yourself to a detox holiday!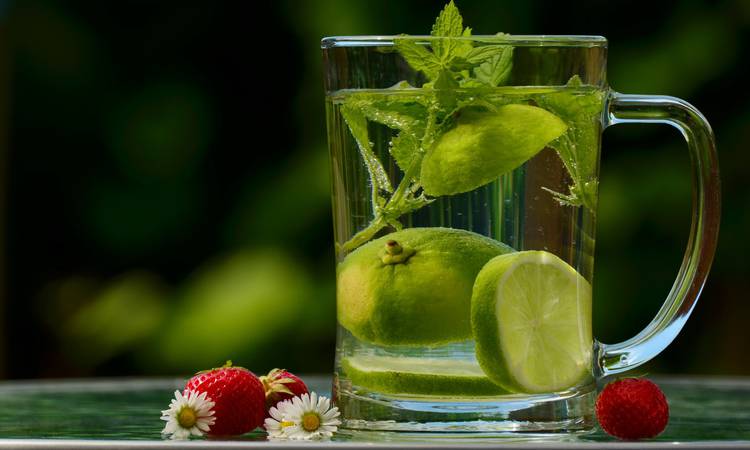 What is a detox stay?

The purpose of a detox stay is to put your digestive system, but also your whole body, at rest. Give him time to restore and purify himself, while emptying your mind. A detoxifying cure reconnects you with yourself, and helps you regain your serenity to get off to a good start. A detox stay is not about weight loss. However, it helps you cleanse and regenerate your body through a specific diet, often free of solid foods, and daily physical activity. You will learn how to eat better, drink better, but also take time for you, essential for your daily well-being. By the sea, in the country or in the mountains, many activities will help you to leave your concerns behind you and recover your vital energy.
Bet on the sweetness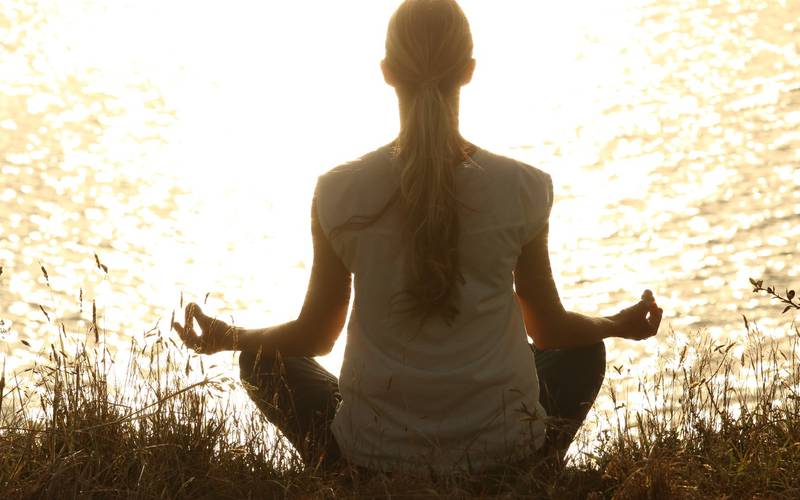 If the activities proposed during a detox stay are numerous, they all have one thing in common: everything is done smoothly, and in a good mood! The important thing is to reconnect to your own body and take the time to listen to your desires and needs. Each detox holiday differs according to the participants, since it is a real personal introspection.
The body being at the center of this stay, the morning awakening is a most recommended activity. Gradually regain consciousness of your body and learn to manage your breathing to start the day by being revitalized!
Yoga and Do In are part of the body awakening. Practiced for thousands of years all over the world, they will help you every day to take time for you.
At Hélène, detox stays are focused on these gentle practices. For three days, you can enjoy a real well-being break by practicing meditation, yoga and body awakening and rejuvenate yourself in a real Nordic bath.
You will also benefit from a personalized naturopathic check-up, to assess your level of vitality and the weaknesses of your organization. To prolong the benefits of your detox stay, Hélène will also accompany you during a cooking class. You will be able to redo at home the detox recipes learned during your stay!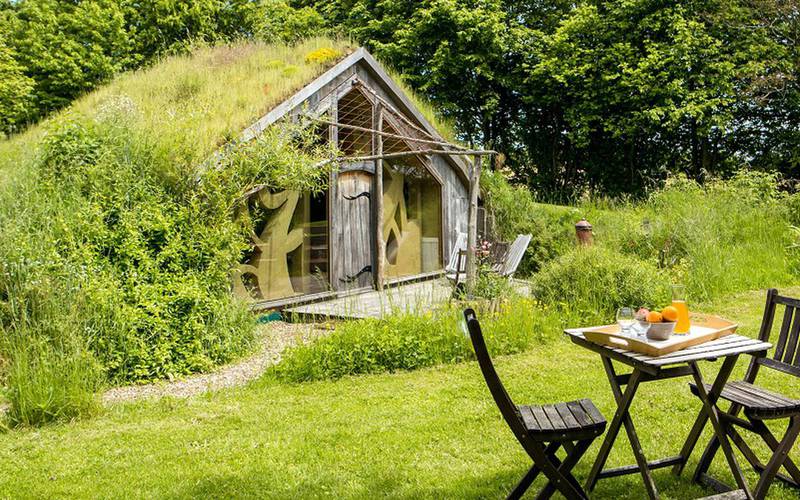 The little things that make the difference ? You will sleep in ecolodges, small ecological houses full of charm. Located in full grove Breton, the field of Hélène ensures you a calm stay in a resourcing natural frame.
Reconnect with nature

If gentle practices are legion during a detox stay, you can also spend more. Indeed, hikes are highly recommended to fill up with oxygen and vitality! Walking in nature is a source of well-being, but do not worry, you do not have to be an experienced climber.
Long strolls on flat land at the seaside for example are just as effective as climbing a mountain! The essential thing is to reconnect with nature, and to take inspiration from the landscapes that surround you. To guide you in choosing your hikes, do not hesitate to contact the FFJR (French Federation of Fasting and Hiking).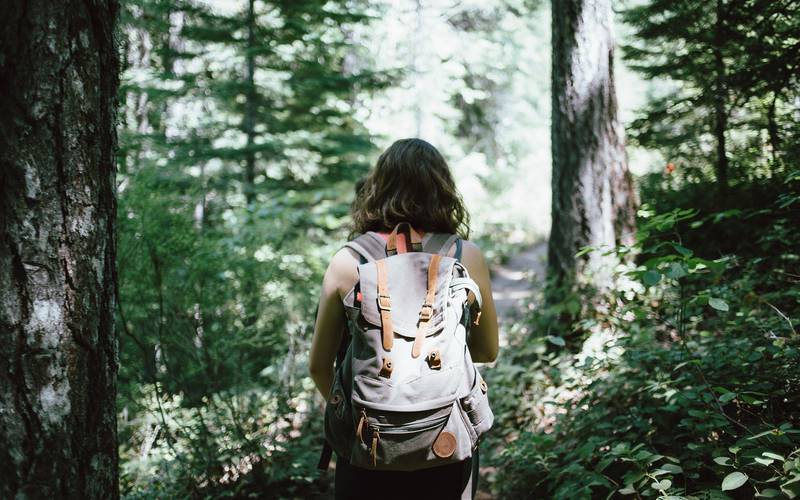 A large number of accredited organizers offer courses including hikes designed to fit into a detox stay. These hikes are made in France, of course, but also abroad: the perfect argument for extending your holidays beyond our borders.
Regenerate thanks to fasting

The last axis on which a detox stay relies, and this is perhaps the most important, is fasting. To eliminate all the toxins present in your body, it must draw on its reserves. And to do this, you must refrain from any solid food during these few days.
Do not panic ! To help your system regenerate, the best alternatives are the squeezed fruit and vegetable juices, of course organic. The opportunity to rediscover forgotten flavors, and to learn to tame his body while fasting.
Beware, however, the fast must not last more than a few days, and must be supervised by someone competent in the matter.
At Philippe, in Ardèche, you can learn this practice safely. Nestled at the foot of the Ardèche plateau, its wooden chalet with a covered terrace is a real invitation to relaxation.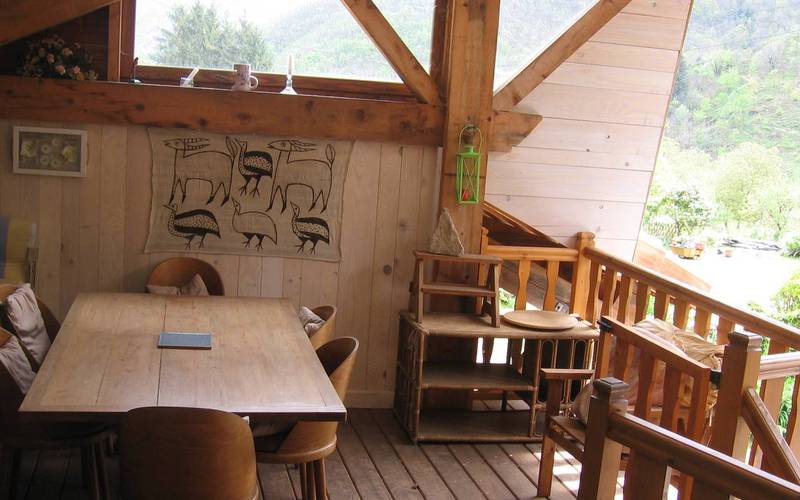 Here, everything is turned towards nature. The proof ? No lawn mower to maintain the ground, but pretty sheep grazing happily throughout the year. Also meet Candy the donkey, and Yuna the pony. They will delight children ... and parents!
Rediscover your body

To complete your detox stay and make definitely peace with your body, let yourself be tempted by sophrology. This "body and mind training" is very effective for managing stress, restoring self-confidence or simply relaxing.
You can experiment with Monique, Puichéric, close to the natural park of Haut Languedoc. Its retreat, in a wild and unspoilt nature, is perfect for an introduction to sophrology and letting go.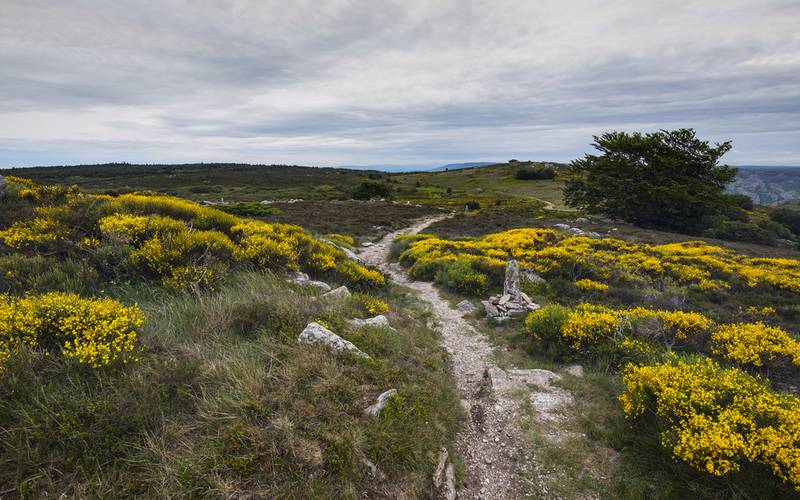 As a bonus, you can develop your artistic talents by practicing watercolor!  
A detox stay is a real reset of your body to help you regain control of your daily life. In the end, you will have all the keys in hand to adapt your lifestyle to the real needs of your body and thus regain your vitality! So, when are we leaving?
Posted on May 29, 2019.