Survival training stay, an extraordinary experience!
A survival training stay is first of all a life experience: discovering nature and discoveringyourself, surpassing, learning how to make fire and fend for yourself in nature, would you like it?
So, enjoy your holidays or a weekend to live this unforgettable experience. Whether you are an experienced wilderness adventurer or beginner, family, athletic or not, you will find all our tips and ideas of courses adapted to all for a brief return into the wild!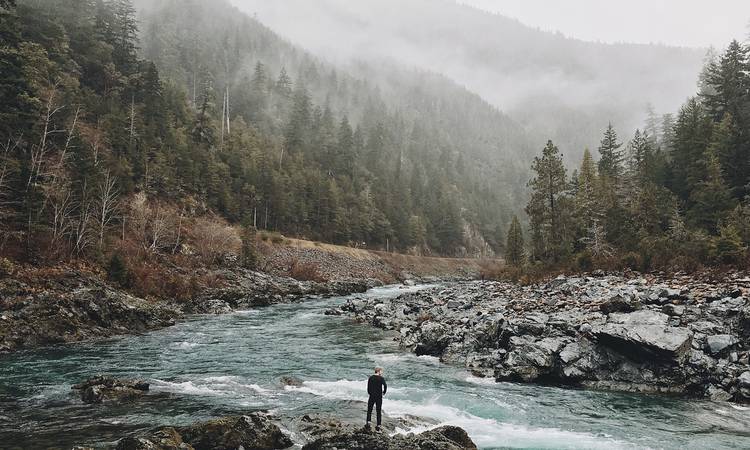 We do not yet have a survival camp with Bear Grylls (Man vs Wild) or Mike Horn on KooKooning, but who knows, it may happen someday! In any case, your guides will be passionate about nature and very experienced people. Mountain guides, former soldiers offering training courses, physical trainers, experienced travelers, anthropologists, hunters / fishermen, navigators ... there is no doubt, they will be THE person of the situation you can rely on .
The trainers also show a lot of pedagogy, they will be delighted to pass on their knowledge and love of nature. Survival is above all a human adventure, and believe us, the teams of adventurers that we propose will have many things to teach you and to tell you!
What to put in your survival bag : the Bug Out Bag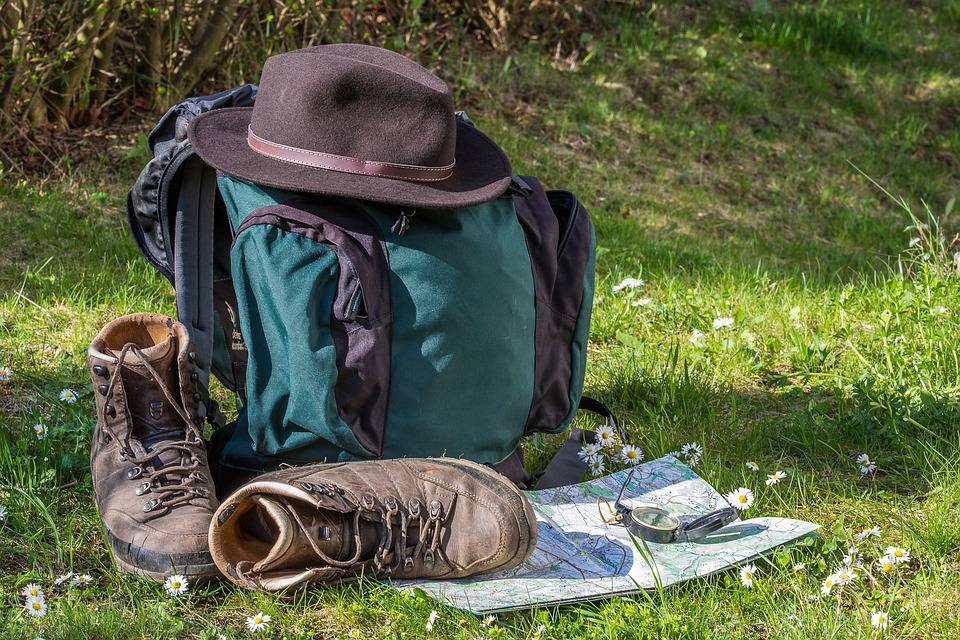 The purpose of this bag? Allow you to survive independently for 72 hours.
1st imperative in survival situation: travelling light. You will probably have to walk long distances and sometimes on  rough terrain. According to some testimonials, we can quickly regret having taken unnecessary stuff!
A "bushcraft" knife : indispensable tool for any self-respecting adventurer (and which preferably cuts!)
A tarp: it will be useful when you build a shelter, you will enjoy sleeping as dry and warm as possible.
A blanket and a carpet of floor: opt for a hot and resistant one, it is often forgotten in our train daily train, but at night the temperatures fall. Hence the floor mat: for the fans of Man vs Wild, you will remember that Bear Grylls makes a point of honor to isolate itself from the cold of the ground. Obviously you can also opt for the mattress of leaves, a little less effective but 100% natural!
Clothes: do not overload yourself with 15 outfits: choose comfortable and durable clothes. Do not forget to watch the weather before you leave: poncho for the rain, hat for the sun, or gloves for cold can quickly become indispensable.
The shoes: choose hiking shoes and socks, and do not forget that you will spend the entire stay with ... little piece of advice: go walk with before the survival your training if they are new. If you start with blisters on the 1st day, the stay may be long for you and your feet.
A headlamp: you will be happy to be able to enlighten you in the middle of the night while keeping your hands free.
An injury kit: with the bare necessities, including your daily medication if you have it.
A flask, or a camelbag: as soon as you find a water point, it will allow you to make a small reserve.
And ... thefirelighting kit! And yes, forget lighter or matches, you will learn to start a campfire with patience.
Survival training on your doorstep
No need to go to the other end of the world to face difficult conditions and to test your limits. Between mountains and forests France offers an exceptional playground for survival camps.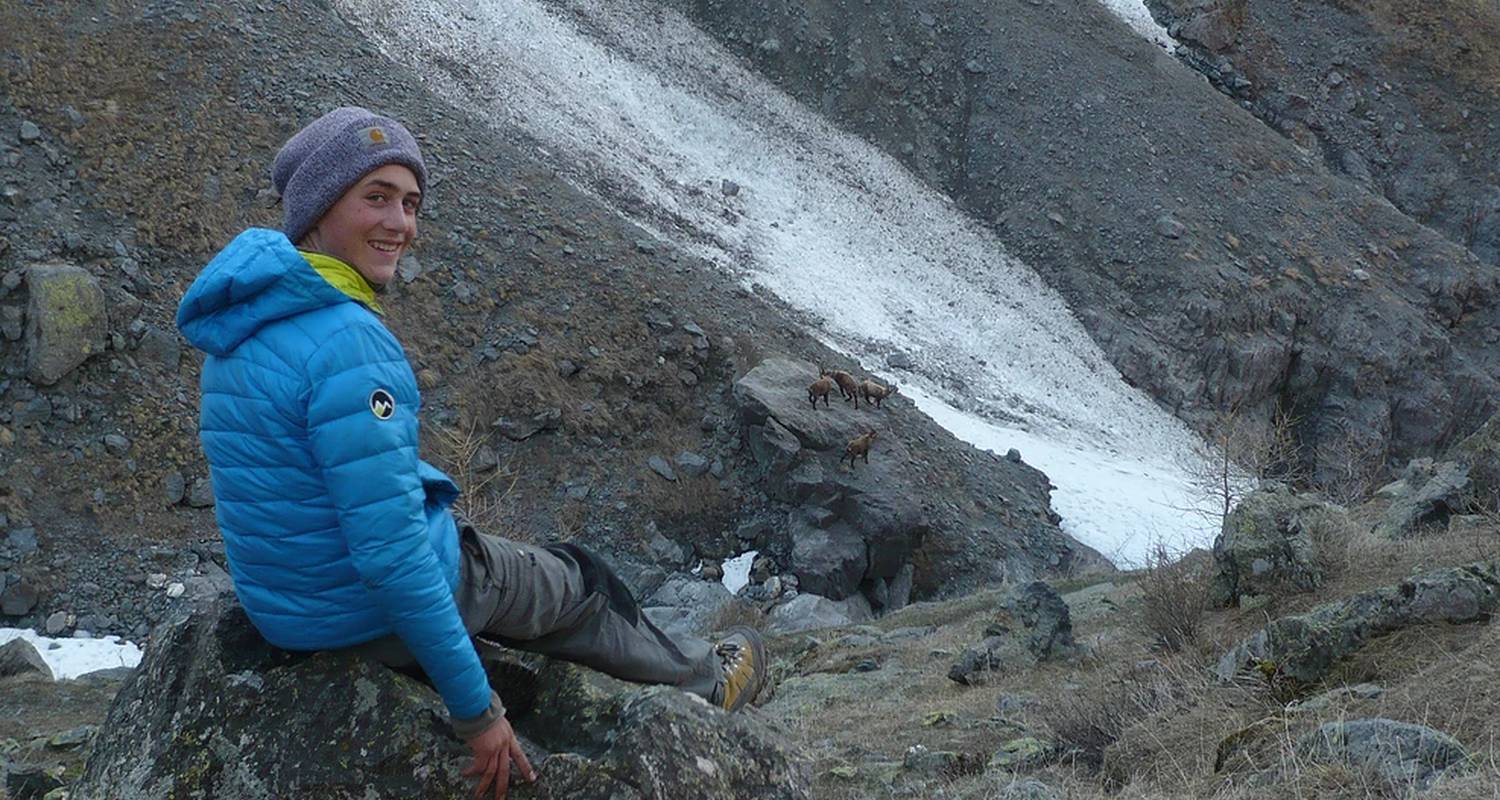 Denis Tribaudeau and his team will share their experience with you to follow high altitude animals footsteps. It will be an opportunity to discover survival techniques and local wildlife in breathtaking landscapes. You will learn the basics to feed you in the middle of nature, and will be able to eat edible plants. Do not forget your hiking shoes!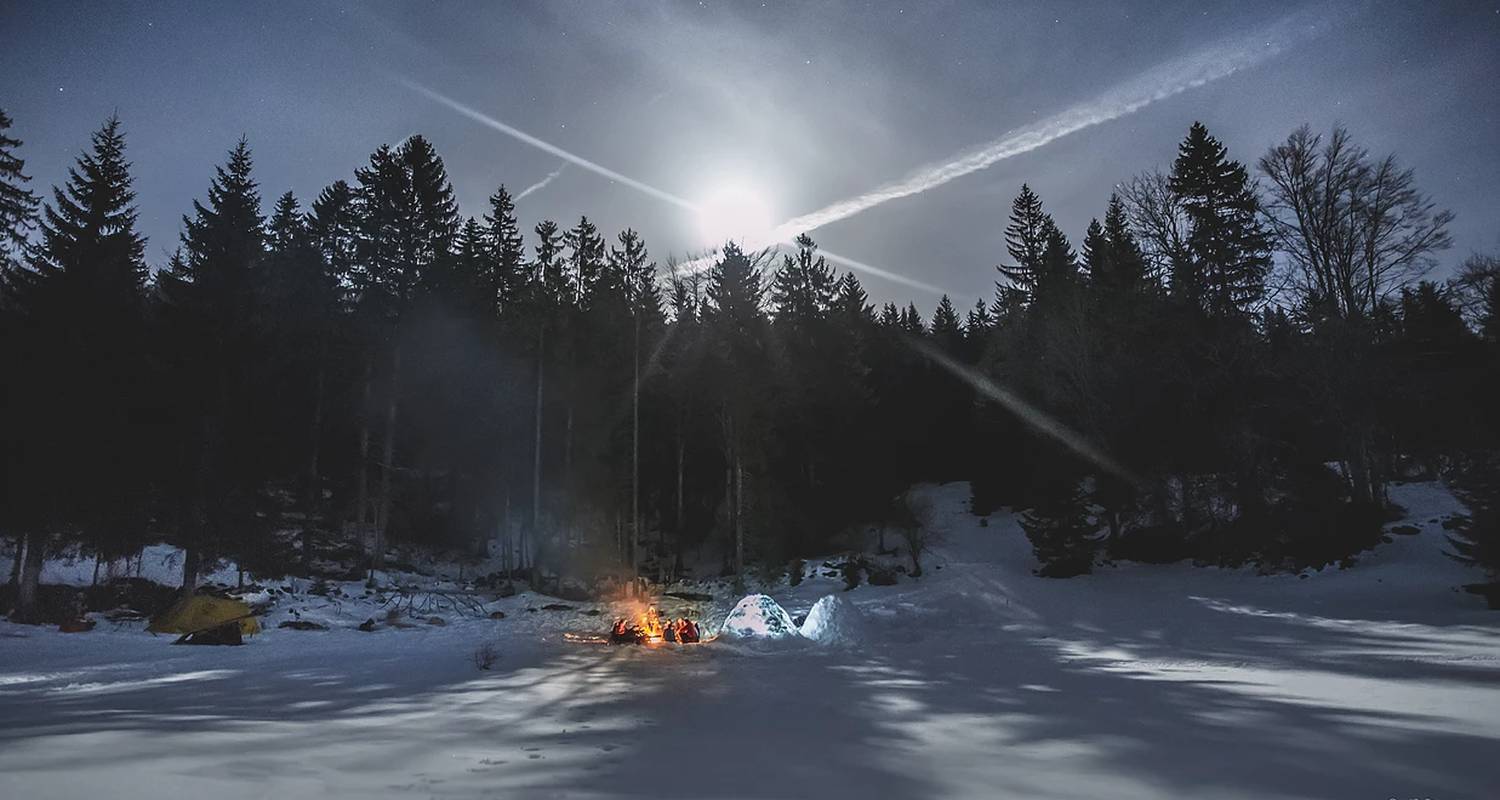 Wake up to the sounds of the pack, feed the dogs, drive your sled, learn how to prepare a camp in polar conditions ... and even sleep in an igloo for a night! You can learn to make fire, especially with the fire by friction technique. You will soon realize that lighting a fire is not so obvious in nature (especially when it is wet and cold). What discover the sensations of the great North with one difference, go to the Jura for a weekend.
Survival training in family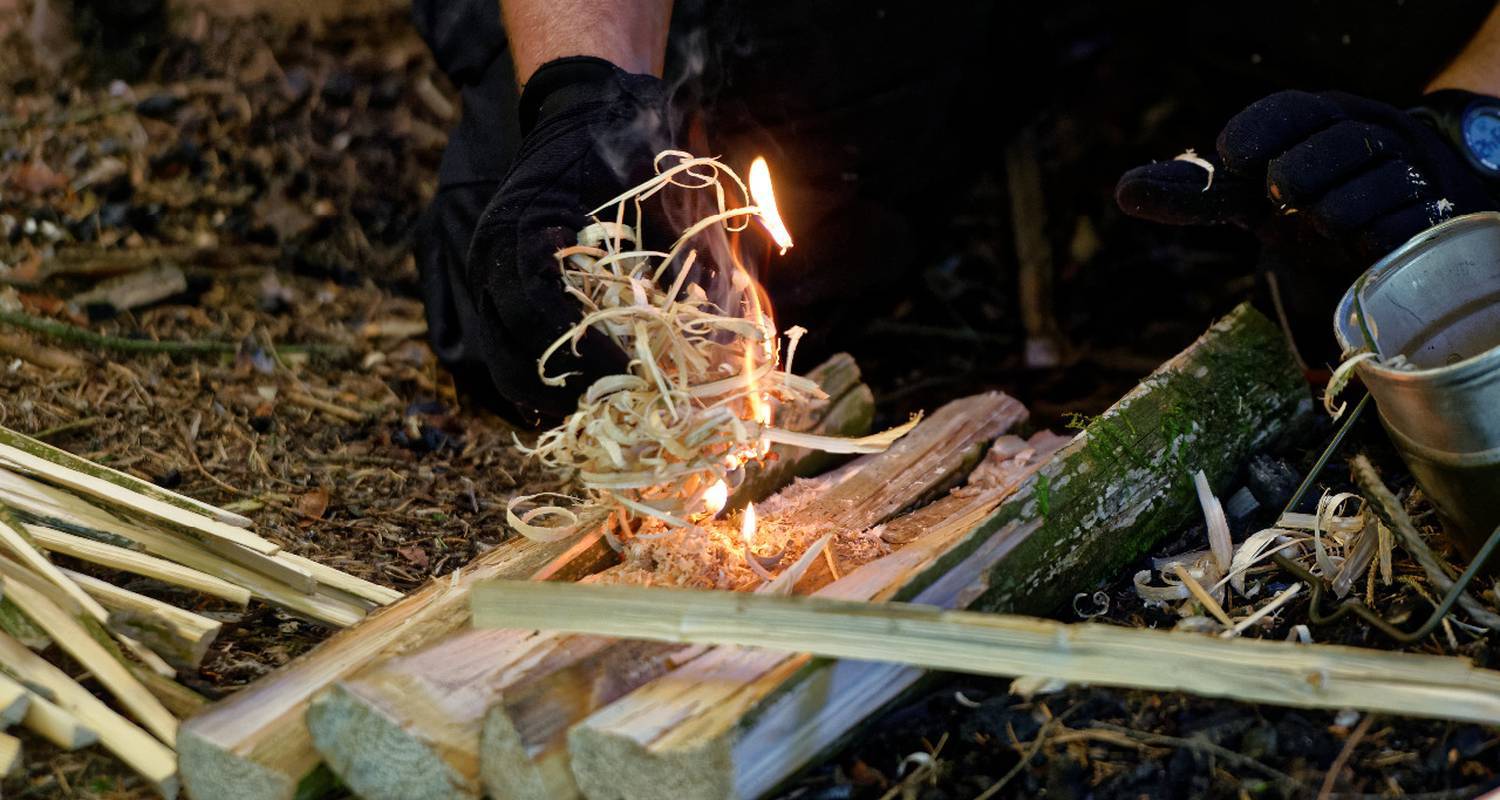 Survival training is also possible in family. Olivier and his team offer you to discover the basics of survival during a day or half day, for adults but also for teens. During this Survival adventure course, you will learn all kinds of techniques to survive in the forest: how to make fire, how to move and locate, how to build a shelter. Your trainer can also teach you how to make knots, useful for making tools or a solid shelter. This activity has no particular difficulty, so it is ideal for families of budding adventurers!
Abroad training : how to survive in a hostile environment 
Learn how to surpass yourself and discover landscapes and cultures miles away from our urban habits.

Survive in Slovakia in one of the last virgin territories of Europe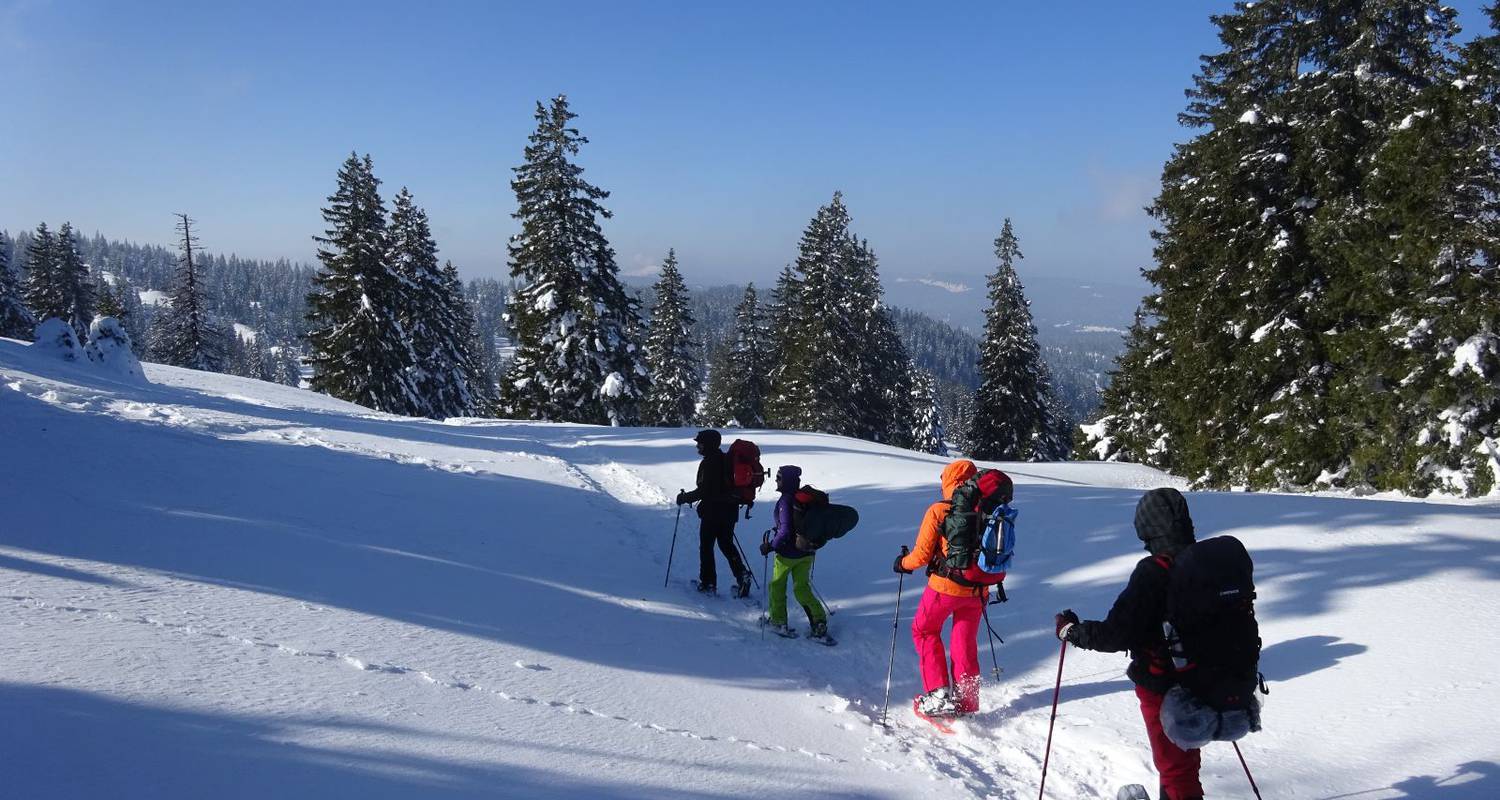 During this extrem cold survival camp, Philippe will teach you to live with wild animals and face the harshness of the climate during a unique experience. It is the ideal place to test your mental and physical resistance. Isolated in the Tatra Mountains, you may have the chance to see wolves, brown bears or European bison. The stay will be intense with a share of unforeseen, the opportunity to learn how to manage a group survival situation, and to guard against the cold. The raid lasts 6 days, do not forget the low temperature sleeping bag!

Go on an expedition in the heart of the Thai jungle during a bushcraft survival training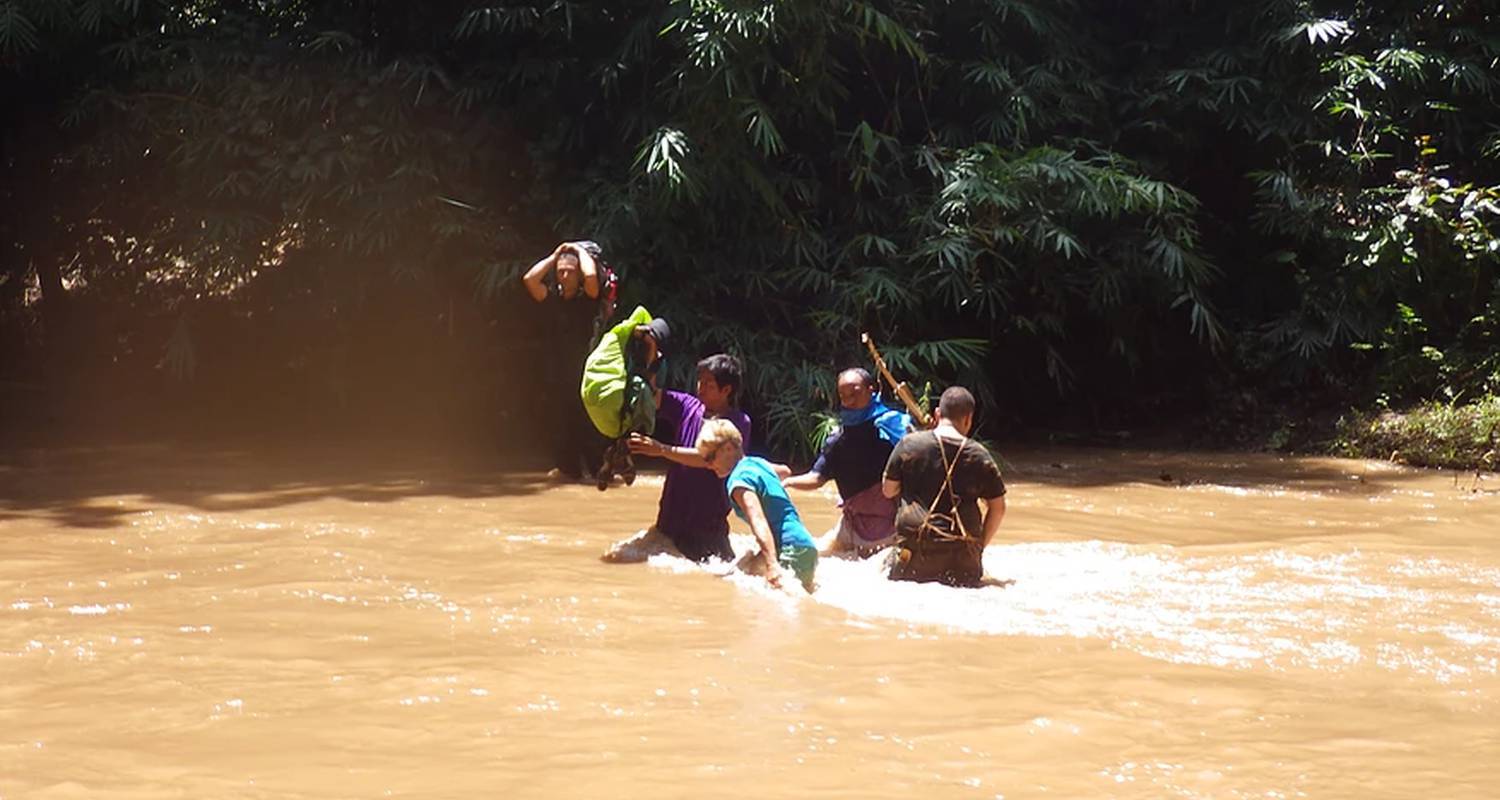 As beginners, we didn't know the term "bushcraft". If, like us, you are not experts, bushcraft is learning to live in communion with nature thanks to older techniques. Do not panic, most of the time you will still have some tools of the everyday life at your disposal.
Crapahute and sleep in the heart of the jungle, between creepers and mosses. The jungle is not known for being a very relaxing environment when it comes to survival: you will have to adapt to the ambient humidity and the rustling of wild animals!
You will be accompanied by a team composed of French specialists but also locals members of the Lahu people: guaranteed change of scenery.
If you have not found your happiness higher, here are some examples of survival courses at different prices:
For the most curious adventurers, find our complete offer of survival training!
Other ideas? Do not hesitate to tell us
See you soon for new adventures on KooKooning!
Posted on Feb. 21, 2018.