Congratulations to 10ThingsToSee : Summer App !
Congratulations to our partner 10ThingsToSee.com which was designed as an app you have to download for this summer 2016 in a "Le Monde" article.
It is well deserved for this new service that brings more simplicity and interactivity in research ( and adding ) things to see.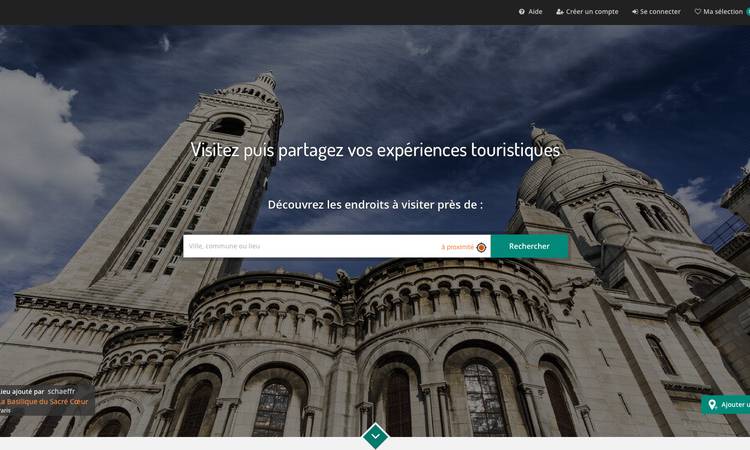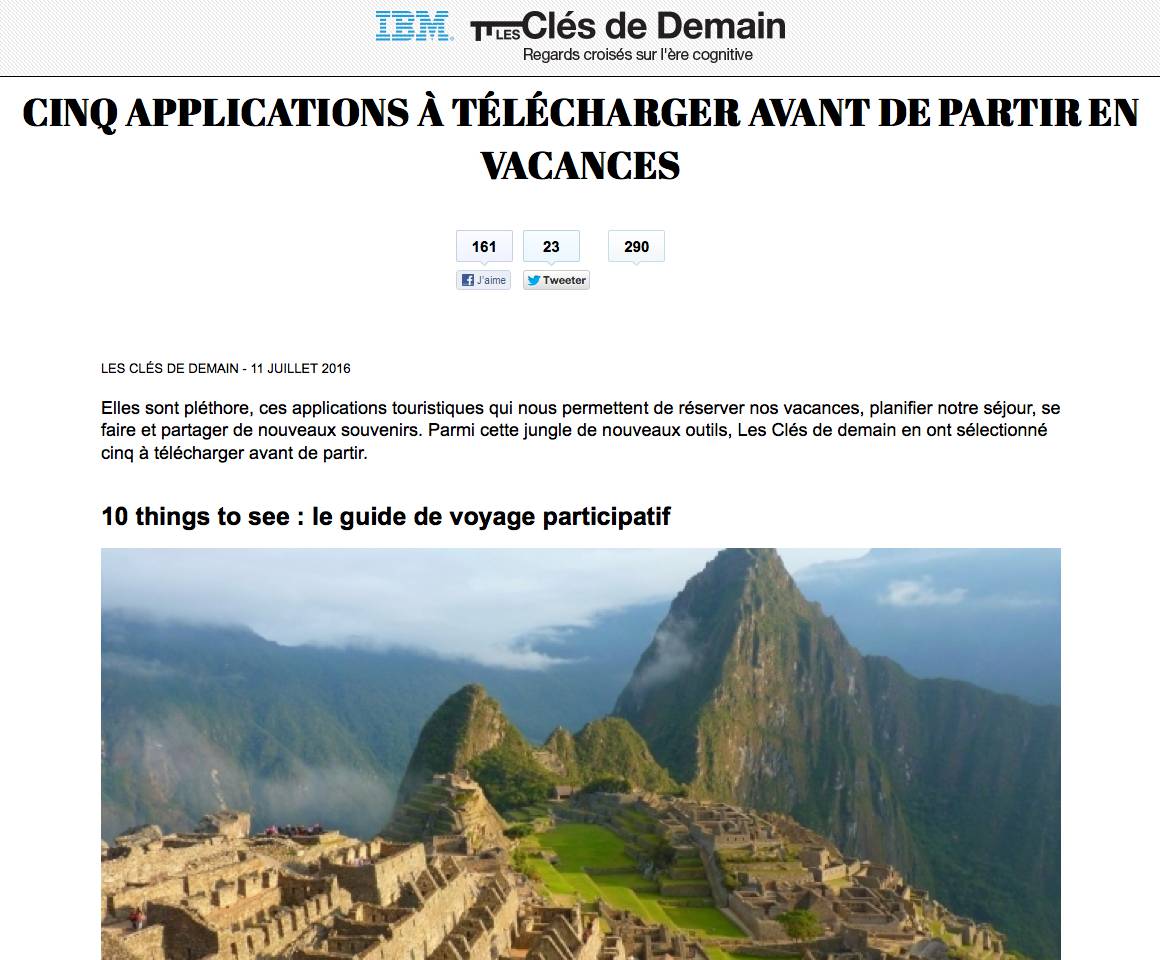 The concept of 10ThingsToSee is pretty clear : find must see places near a destination. For this, the service uses the Open Data and Tourist Information Systems but especially on the contribution of its members. Indeed , everyone can vote, comment , add photos and even propose new places that still would not be in the database !
And that's where our partnership makes sense because it allows members "guests" to obtain directly the 3 places to visit near their accommodation or activities they offer. Obviously, if there is nothing in this 10ThingsToSee these tourism providers are best placed to add things to do or see close to home : they are often the best ambassadors of their territory, their tourist destination.
So congratulations to 10ThingsToSee and dear members , feel free to contribute on 10ThingsToSee.com !
Posted on July 19, 2016.