Spotlight on Génération Voyage
Today, we present Generation Travel, a tourist media built on the foundations of a travel guide. The first objective is to answer the practical questions that we ask ourselves before choosing a destination ... or just before going there. For this, Génération Voyage offers useful information and very practical tools such as forecasting its travel budget.
No doubt, have you ever come across a page of advice or tips from Génération Voyage during your research preparation stay. Where to eat in Lisbon, where to sleep in Venice or what should not be missed in Seville.
Generation Travel is an independent digital travel guide. The articles are written by a passionate team of travelers including 2 co-founders Eric Girardin and Florian Colas, and now also by a network of contributors. Launched in 2013, the service now welcomes more than one million visitors each month: a traffic in perpetual growth since its inception. Generation Travel becomes a reference in the sphere of travel media.
Particularities of Generation Travel
Whether you are looking for inspiration to organize your next vacation or you are looking for specific ideas of things to do or see on your future destination, Generation Travel is a valuable and useful source of information. Be guided by their recommendations and their advice to spend an unforgettable holiday. On Génération Voyage you will find original, well written, clear and relevant articles. And with more than 50 new articles per month you are constantly informed about news, new destinations, activities etc ...
Also take advantage of many good travel plans available and updated daily. Airline tickets, stays, weekends, ... Génération Voyage's offer of good deals is enticing and inspiring. It brings together the best offers on the market and offers many destinations.
Generation Travel also offers practical and easy-to-use tools including the Travel Budget Calculator. Simple to use it allows you to accurately estimate your projected expenses and anticipate your budget according to your profile and your destination.
Travel guides
It was the first goal. Now the map of the world is well covered by the blog.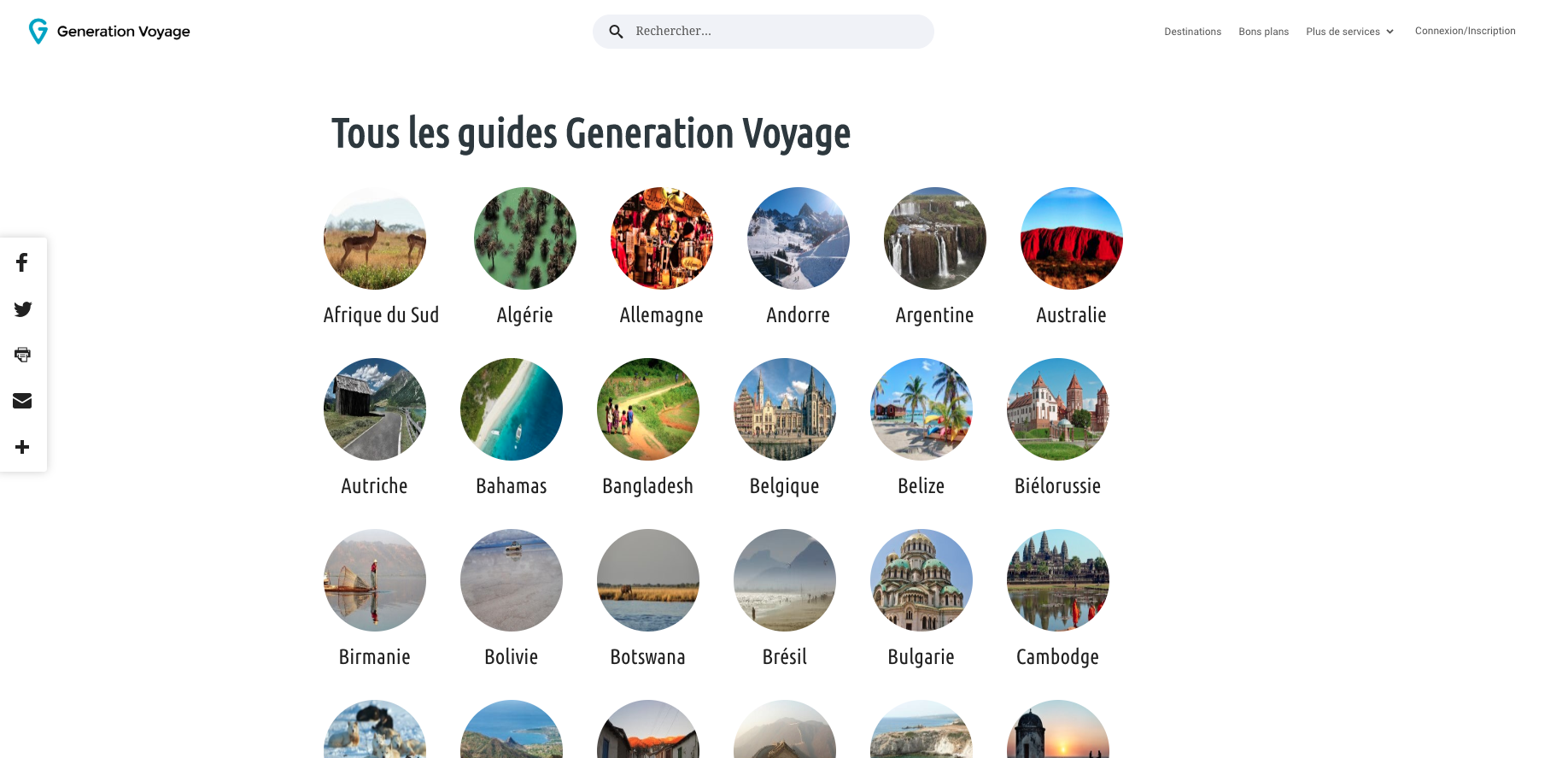 Good deals
Once you have chosen the destination of your choice, before you rush on KooKooning or other platforms to find activities and accommodation of your dreams. Take a look at the great deals proposed by Generation Travel.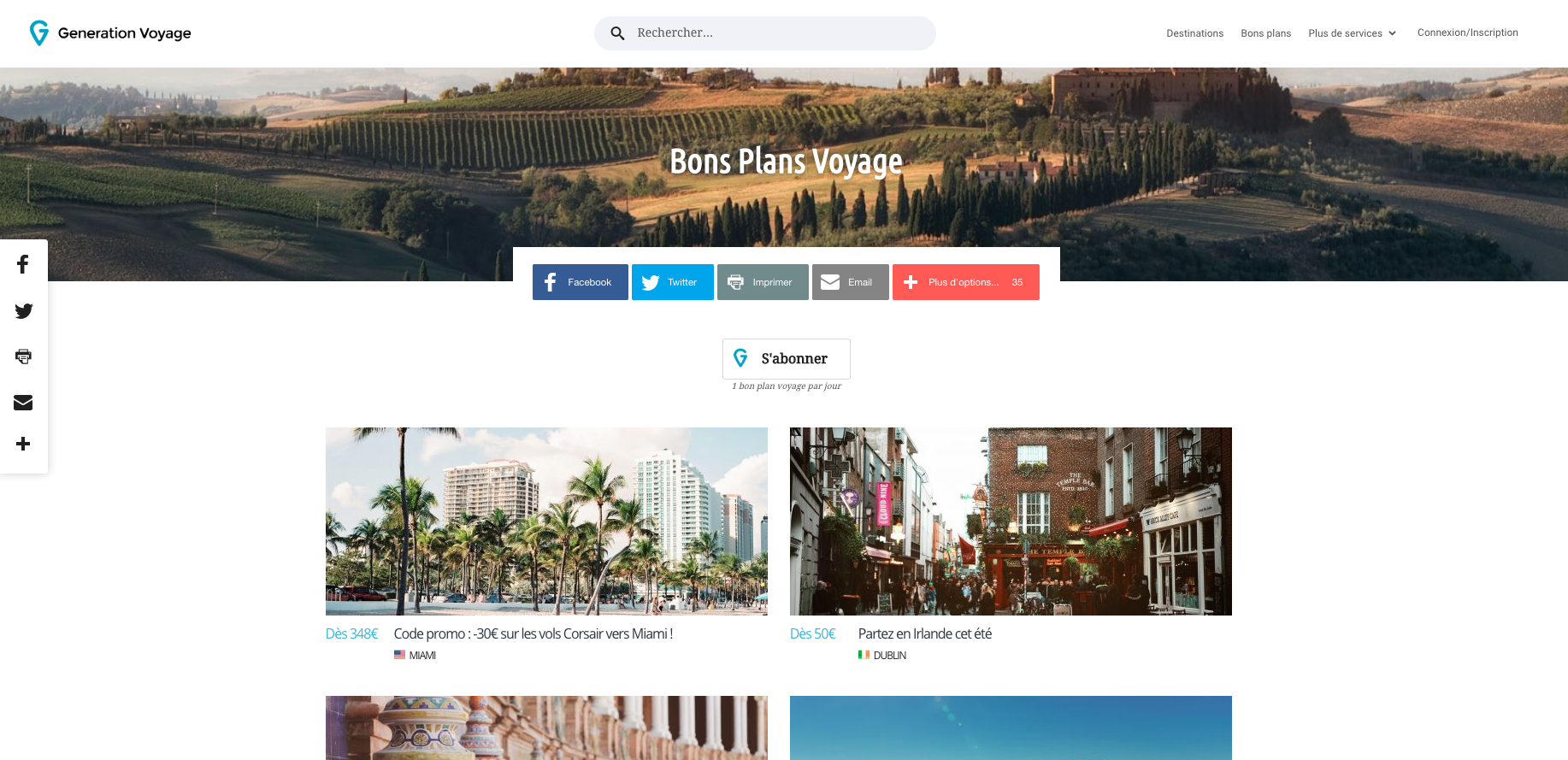 What geographical coverage?
Travel Guides now cover destinations around the world. From Kenya, to Montreal via Venice or Bangkok: Generation Travel offers articles for all continents, capitals, tourist cities. Whether you are looking for a good address, a tip on a destination, a good plan you will inevitably find quality information and up to date no matter where you want to go!
Independence and economic model?
In this, Generation Travel is also an important business provider for booking services (Booking, Expedia, Airbnb, ...) or preparation of stay as KooKooning. The business model builds on this business input by charging a commission on generated bookings. This economic model guarantees the independence of the service and its free access for Internet users.
You too, become a content contributor for trip generation!
Génération Voyage is always looking for new travel enthusiasts to tell new and inspiring stories ... to inspire others to discover new destinations. Like the inspiring content offered by the media, this collaborative dynamic also allows Generation Voyage to offer good ideas to its readers: a way to make them travel beyond a single article.
Links with KooKooning?
Generation Travel can appear even earlier than KooKooning in the inspiration phase both on the search for a destination and the theme of a stay. As is the case with other commercial sites, Génération Voyage can then refer to an activity or tourist accommodation corresponding to the context of the research.
Maybe soon an even closer partnership?
To be continued ...
Posted on April 8, 2019.