Sound relaxation experience
And if relaxation was the solution that suits you to relax deeply? It is well known "Music sothes the soul", no doubt, because the waves have an impact on our body. By combining the best vibrations, a sound relaxation session allows you to relax. And like this need for relaxation is often the ambition of a weekend (or a longer stay), this activity really had to be on KooKooning. So we tested it for you!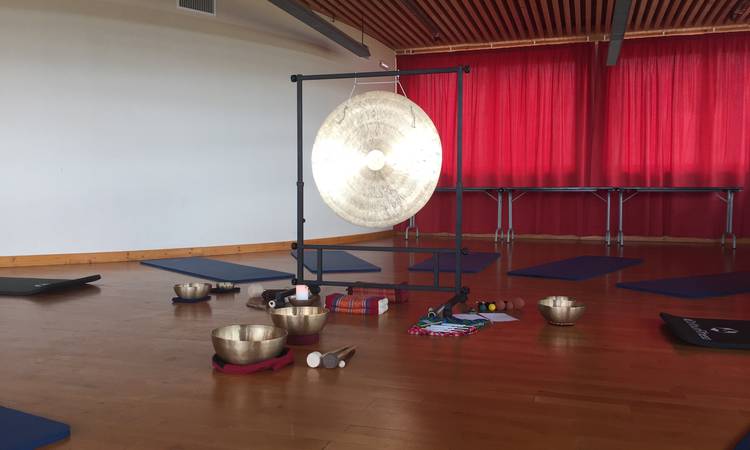 So we had the chance to experience a new way of relaxing through the technique of sound relaxation. For us, it was not the time of a weekend but simply at the lunch time, which is a very interesting time slot. Before we project on the articulation of this type of experience within a relaxation and well-being stay, we will simply describe what we experienced and felt. Finally, Pedro!
Before entering the room, we had no priori on this new experience. Moreover, we did not know in which category the announcement could find its place, even if the theme "relaxation, yoga, tai chi, ..." would probably be the most suitable.
Discovering sound relaxation
The Zen and scented atmosphere of the woods that composes it gives the room a dimension of pleasant cocoon. The windows have been slightly obscured to give a dim effect to natural light. The floor encourages to take off shoes to grind under our feet with each step which becomes lighter and lighter. Comfortable floor mats are positioned in a circle around a gong. Objects placed on cushions or small towels arouse intrigue. In this soothing decor, wanders the one who will be our host during this session : Julien. With his radiant and reassuring face, this former graphic designer explains his passion for Relaxo-energetic.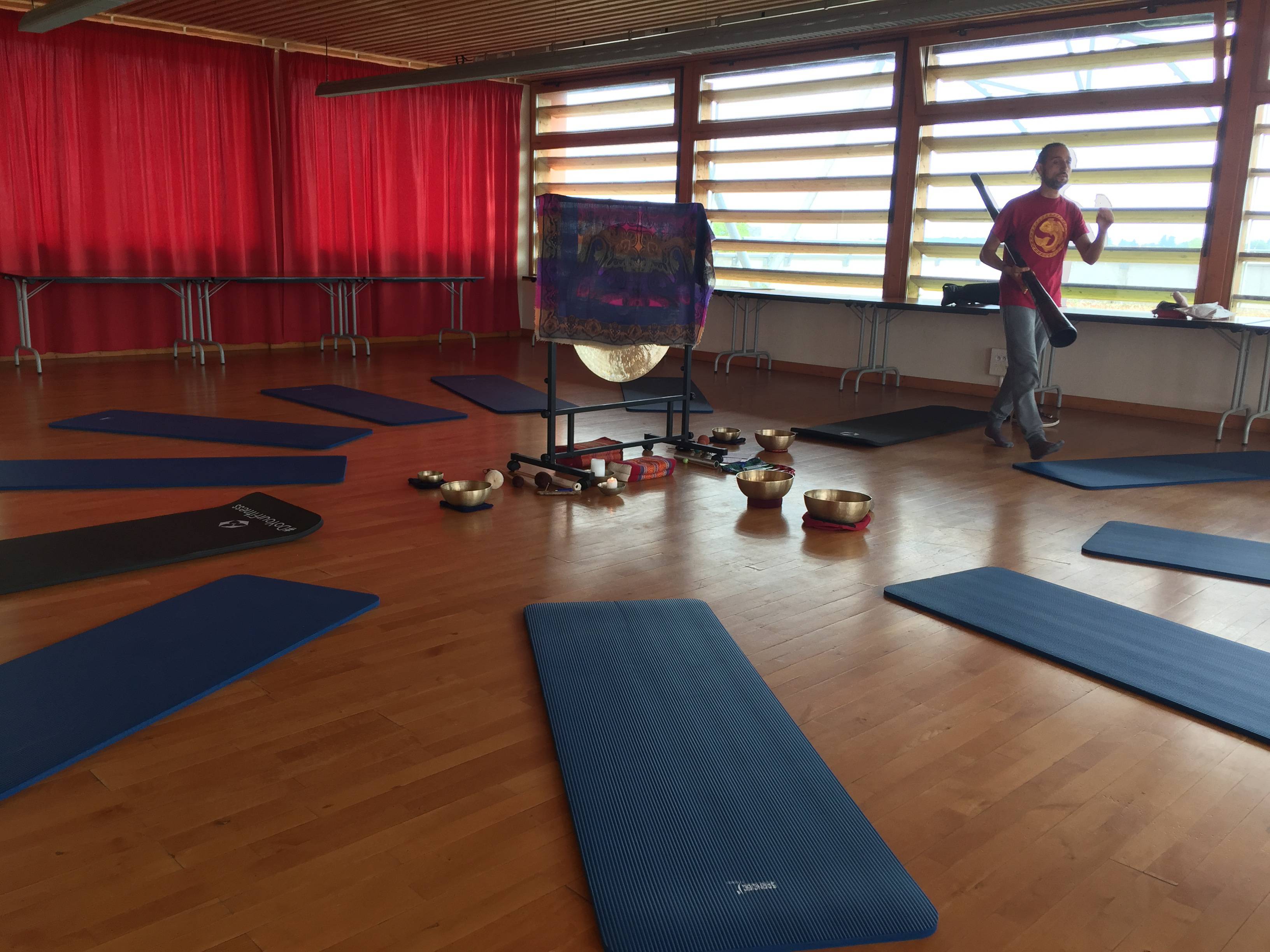 A real sound bath
He tells us about a sound bath, a very deep relaxation with the sounds of several instruments. So, we lie down, close our eyes and let go. Until then, I had a mixed opinion. But it will totally change with the vibrations : my body surrenders and my head sinks further on the pillow. During this hour of relaxation, Julien will use different instruments: tuning forks, Tibetan singing bowls, gong, shamanic drum, didgeridoo ... But, honestly, at the end of the session, opening our eyes, we were several to look for a speaker. We mistakenly thought that the man-orchestra had used a SmartPhone and a Bluetooth speaker so the combination of sounds was intense.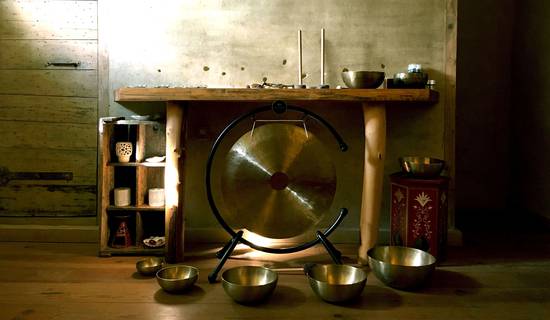 Activity
from
€20.00
RelaxoEnergie
Romans-sur-Isère, Drôme

We understand better the concept of sound bath after having experienced it, a sensation of streaming vibrations of sound on our body. Julien was moving around the room so that each participant could absorb the same amount of vibration that would bring him to a total relaxation. Instrumental vibrations will allow the body to relax more effectively physically and mentally. I felt after a while in a state close to meditation in full consciousness ... but in a sound bubble conducive to nervous balance. A real bath of Jouvence sound! If you also want to test, do not hesitate to contact Julien.
For what relaxing effects?
Your relaxation session will have several benefits for your body. Personally, my feeling after an hour of an original sensory journey for me was a feeling of calm, a deep muscular relaxation and serenity!
But not being specialist, here is rather the promise that Julien raises on Relaxo'sons behind this moment of escape:
Relieve stress, relax, refocus, let go, calm the mind
Balancing your nervous system (anxiety, anxiety, depression, nervousness, insomnia, concentration ...)
Stimulate and harmonize his/her energy centers (chakras & meridians)
Release emotions & negative memories
Regain its vitality, strengthen its immune system and cellular regeneration
Stimulate the process of self-healing
Feel your inner joy & strengthen your creative power
A teasing video
For a more colorful preview of this experience, here is a short video:
Sound relaxation in the context of a relaxing and well-being stay
Experiencing sound relaxation during a stay seems completely possible. In the case of Julien installed near us (in the Drôme), he receives in a small paradise dedicated to relaxation and well-being in the heart of a Zen garden. For example, if you arrive from Paris or elsewhere at Valence TGV station, you can easily find a coherent accommodation with this theme of relaxing stay nearby, such as:
You can also combine with other original activities nearby. For example, the aromatherapy and perfume workshops of Eloquence of the Sens d'Aurélie or Sophie's encaustic painting courses. A weekend to recharge your batteries, refocus on the essentials and return to the assault of life with a fill-up of energy.
Posted on June 21, 2018.