Aromatherapy and herbal medicine stays: from the plant to the product
Interested in aromatherapy and herbal medicine stays? Do you really know what these terms mean? We, not really, that's why we wanted to meet Jean Coudour, pharmacy and  phyto-aromatherapy trainer. Passionate about nature activities as we are, we were not disappointed!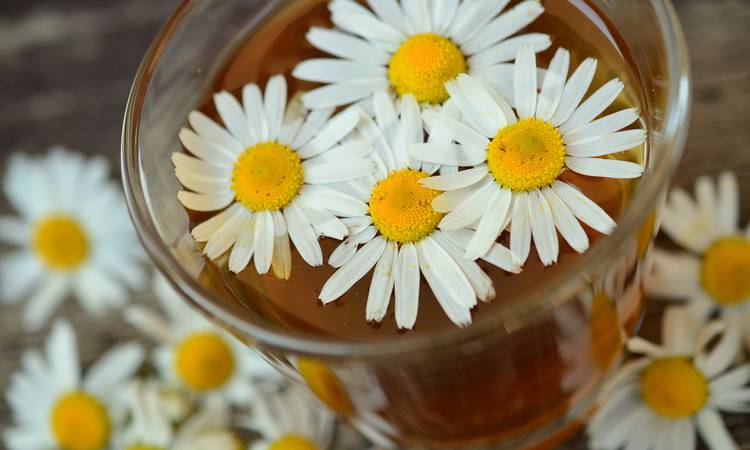 Jean, passionate and passionate trainer in phyto-aromatherapy
We met Jean in March, a little early for the collections and yet, by opening our eyes and being attentive to the nature around us, we discovered the richness of the flora (edible and medicinal plants) , close to home, at the base of the Vercors.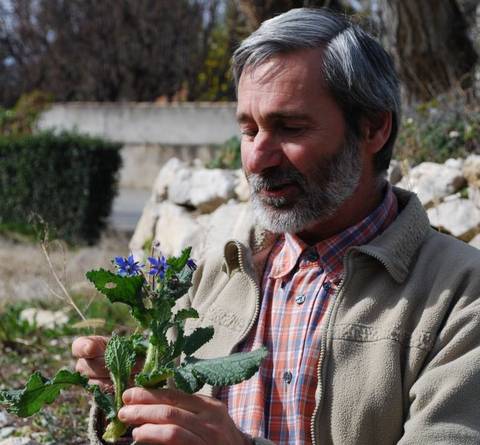 Jean has been teaching courses, workshops, and aromatherapy and herbal medicine stays for over 10 years, always proposing a complete approach: first learn to recognize, then use, and finally to transform plants.
He obtained a certificate of specialization in Nyons where he is now a trainer. He then decided to create his activity, to steer his boat, but especially driven by his passion for botany.
The objectives of the aromatherapy and herbal medicine stays are various: to make known the plants and their use (whether medicinal, food ...), to make it possible to establish a link between the flora that you will cross in the nature and the finished products that you will use or allow you to make basic hygiene / care products.
It happens that Jean is accompanied by other speakers with complementary skills during his various activities, it will allow you to leave with a maximum of knowledge: recognize the edible and medicinal plants, beware of poisonous plants, ...
Initially pharmacy preparer, Jean was quickly caught up with his passion for nature and plants transmitted by his grandfather.
"We went to the Haute-Loire on vacation and my grandfather, he spoke to me about plants. There is a form of oral transmission, memories; and also a lot of observation. "
Aromatherapy, herbal medicine, botany and herbalism, what is the difference?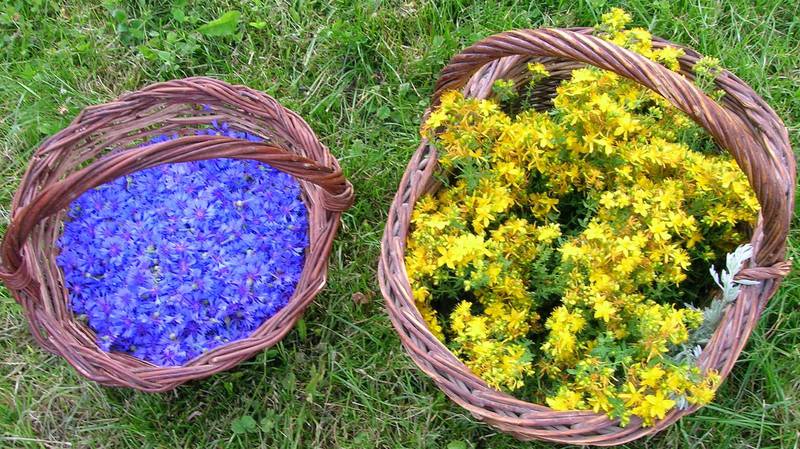 Herbal medicine is a term broad enough to talk about the use of plants for a medicinal purpose. We can use all the elements that make up the plant, and this in all possible forms: herbal teas, dry extracts, balms, flowers, roots, ...
Aromatherapy is a branch of herbal medicine in which only essential oils or essences of plants will be used.
Botany is simply the study of plants. During his aromatherapy and herbal medicine sessions, Jean will teach you some essential notions during field trips, without spending the day there because botany is a very demanding discipline, it requires rigor and concentration (remember all the characteristic elements of the plant or his family, the names ...).
"No very sharp botany: only what is needed to recognize and spot the plants we can use. I am not a botanist. "
Herbalism is the activity of being in permanent contact with nature: to gather, transform, and create herbal products, rather dry plants. For this, you must have at least some basics in botany. When an herbalist is in the process of transforming plants, he practices galenic medicine. This is what you will do during the practice workshops. You will produce products with galenic forms as varied as possible. During aromatherapy and herbal medicine stays, you will of course be able to leave with your production, and even be able to reproduce it alone!
Aromatherapy and herbal medicine stays
Who are the different stays for?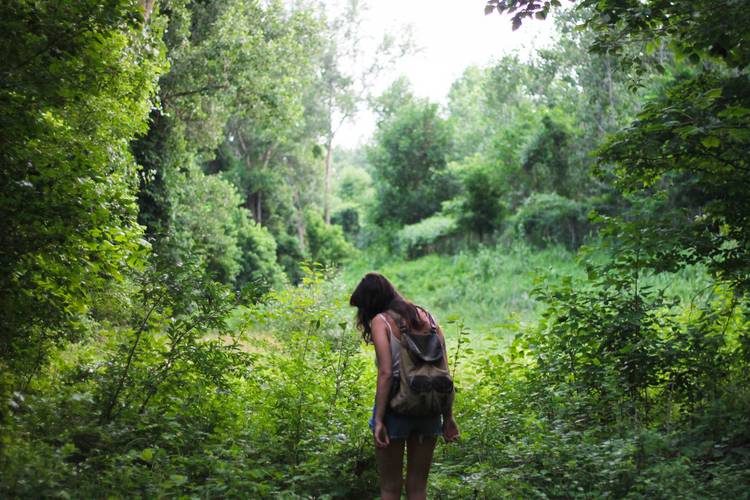 Jean offers internships and trainings for all levels. Anyone wishing to know the flora and safely use the plants and their essences is welcome. Training courses and stays around plants are aimed at both beginners and more advanced people. Jean offers training courses for people looking for an aromatherapy and herbal medicine training complementary to naturopathic studies courses, but also for people in the plant sector (Para - Medical, Naturopaths, Aromatic and Medicinal Plants Producers (PAM), Naturalistic Associations, Groups of Individuals, Works Councils ...). All generations are welcome, as long as they are able to follow the group for the duration of the aromatherapy and herbal medicine stay. Jean can offer courses or tailor-made training (throughout the region, including home, from a few hours to several days): For a personalized stay around plants !

Why choose Jean's aromatherapy and herbal medicine stays?
A wide choice of products: Jean always brings his harvest and personal pickings, so that you have access to a wide range of products for the preparations.

Year-round activities: Jean can offer you activities all year long. Of course you will not go picking in the middle of the winter, but you can learn how to make some product in the warm and dry. Outside, you will take interest in flowers, or fruit depending on the season.
"I have a lot of bazaar in my car, over the years I acquired a diversity of plants and products. Plants such as meadowsweet or valerian are very interesting from a botanical and medicinal point of view, but are rather in a humid environment. For courses in dry territory (such as Drome), I bring so that participants can still learn to recognize and transform them. I also bring solvents (alcohol, oils ...): it can also be made during workshops with the floral water boiler; but some preparations sometimes require large amounts of plants, that's why I bring them, so that we can still handle them. "
Learn (a lot) but in a good mood: The observations on the field and the practice will be privileged during these aromatherapy and herbal medicine stays. Friendly and rigorous, Jean will quickly give you access to a good level in a friendly spirit, while providing individualized and tailored monitoring for everyone.
Competitive prices: Jean wants to share his ecological ethics with the greatest number, that's why he chose to offer very competitive rates.
Diversity of places of internship: Jean is mobile and can make you discover interesting sites throughout the region, and offer you aromatherapy and herbal medicine staysin Rhône-Alpes Auvergne.
"We make preparations in a kitchen with basic equipment, so I can go home if you have gathered a group of friends of about 7-8 people". In our case, we followed him to Rochefort Samson in the Drôme.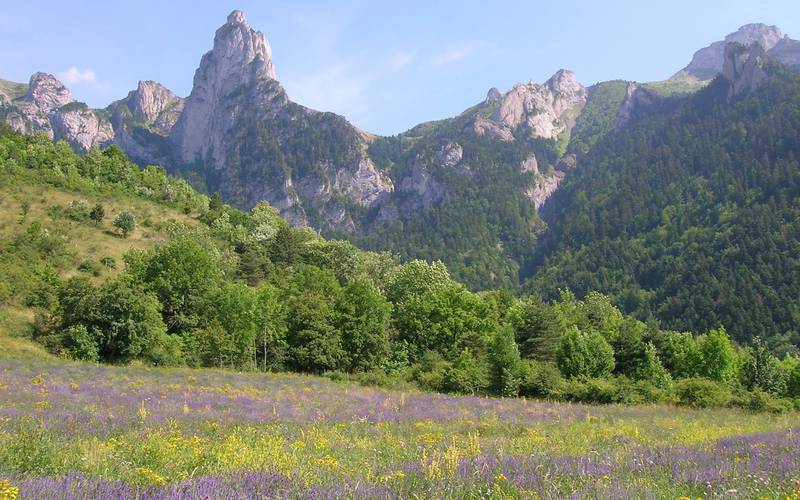 Become independent from the first phyto-aromatherapy course: Jean gives you the complete approach and methodology to apply. You will use simple equipment, classic kitchen utensils. This will allow you to easily reproduce what you have learned when you are alone at home.
Aromatherapy and herbal medicine stays adapted to all levels: Possibility of beginner and family courses, but also of more advanced courses addressed to professionals of the paramedical sector, who would also like to understand the specific regulatory aspects.
Flexibility: " We can imagine all kinds of formulas: with or without accommodation included, likewise for meals, we operate flexibly to suit everyone. It also depends on the places of training. I can quite mount a tailor-made activity for a group of friends for example. Even at home, from the moment the dining room can accommodate your group of 7-8 people. "
Aromatherapy and herbal medicine stays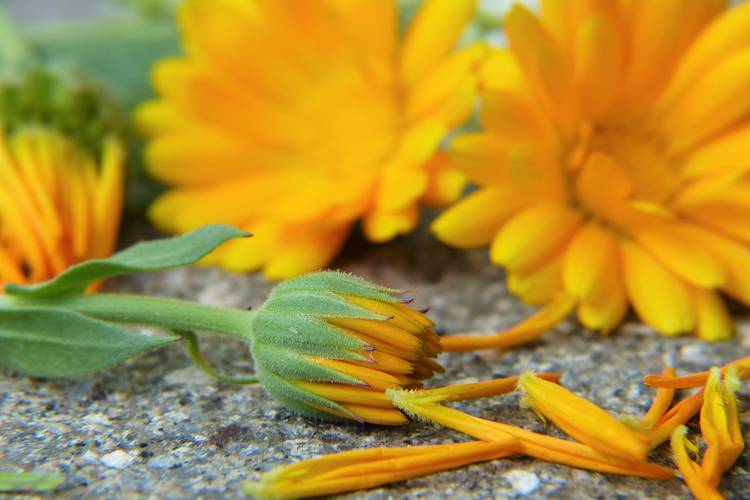 Some edible and medicinal plants stays can take 5 or 6 days.
"Over 5 days I manage to pass a chronology of preparations of hydro-alcoholic extracts and oily macerations. "
In this case, Jean still rents a room and / or a kitchen in a cottage he knows well for the stage of the transformation of plants into products. You can then be hosted (and fed) in the cottages in question if you wish.
Two aromatherapy and herbal medicine stays of this duration are already scheduled: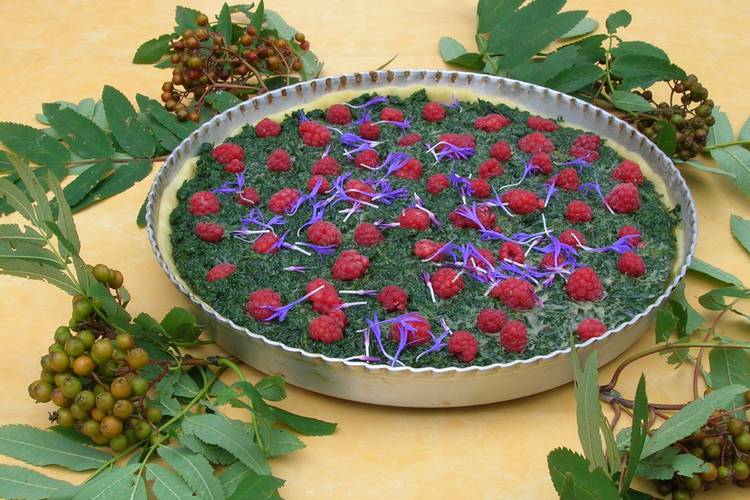 Almost a week to recharge your batteries in the heart of nature, to discover the flora of the Vercors, and learn how to make care and food products with plants. It is an edible plants stay oriented.
The special feature of Saint-Agnan's aromatherapy and herbal medicine stay is that the whole group will regularly try their hand in the kitchen to offer dishes enriched with your crop. For edible plants, you will integrate the recognized plants and picked from your menus (salads, sauces, whole vegetables, cake, pies, patties ...). You will not realize all the meals, but this will allow you to learn how to use edible plants in real conditions.
What's better than the practice to retain Jean's tricks?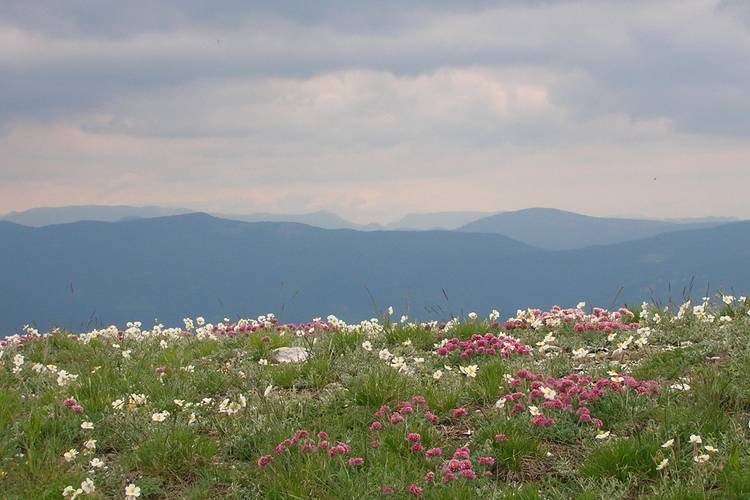 Aromatherapy and herbal medicine stays take place very often in the middle mountains or nearby, because it is in these places that the flora is the richest. You will explore the trails of the Jarjatte in search of medicinal plants. Once back at the lodge, you will transform your collection into products with various galenic forms, like lotions, or other drinkable solutions. You can for example transform the verbena: pick a part of the plant, recover leaves, transform them into oily or alcoholic macerate, then floral water or essential oil, then balm.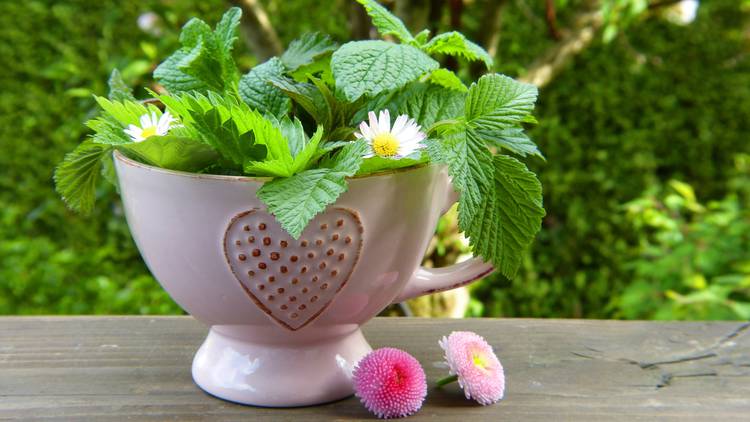 Jean also offers you to discover the medicinal plants during a day or an aromatherapy and herbal medicine weekend. This shorter internship period will still allow you to learn the overall approach, from the plant to the product. The goal is that you can then reproduce what is learned at home. The courses on a weekend are open to all, it is also an opportunity to come with your family, and to introduce nature to your children. During each session, a different theme is discussed: care of the skin, the osteo-articular system, or the respiratory system.
Where and when?
In the Drôme near Crest, in Piegros la Clastre precisly. 
These aromatherapy and herbal medicine courses take place between June and November to allow you to get to know the flora at the time when it is the richest.
How is the intenship?
Jean will offer many outings in the field, constantly navigating between theory and practice in a creative and friendly spirit.
You will also be accompanied by Solène BEAUREPAIRE, phytologist in herbalism certified by the association for the renewal of herbalist.
The aromatherapy and herbal medicine course starts on Saturday morning and ends on Sunday in the late afternoon. Accommodation and meals on site are possible.
What will you learn?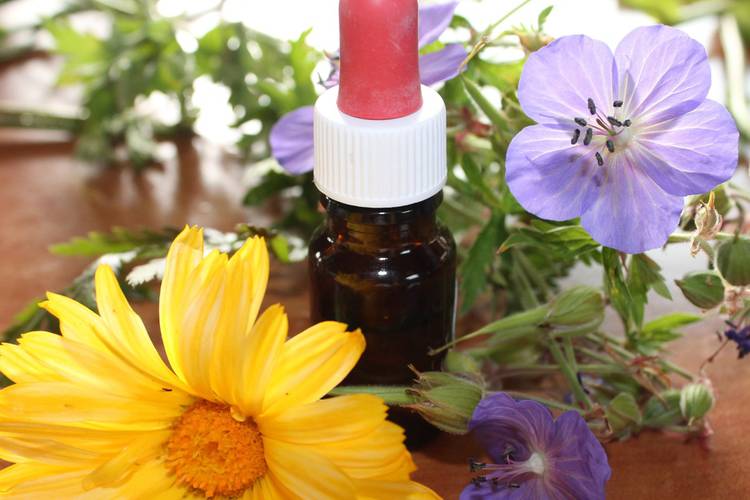 During the workshops and, more generally, during all the aromatherapy and herbal medecine stays offered by Jean, you will learn to recognize plants in the wild, to use them safely as medicinal or edible plants, and to turn them into products.
"There are a lot of small steps: it's a production site"
Jean and Solène will offer you a reminder of physiology, then you will discuss some common issues, within the limits of self-medication. On the practical side, you will then study the plants involved, their active ingredients, as well as active extracts, including essential oils and extracts of buds, not to mention the major and complementary plants. You will then go on to transform plants into different galenic forms. This phrase lost you? If you are a beginner it's normal, that's why we offer some basics below.
Some technical terms in phyto-aromatherapy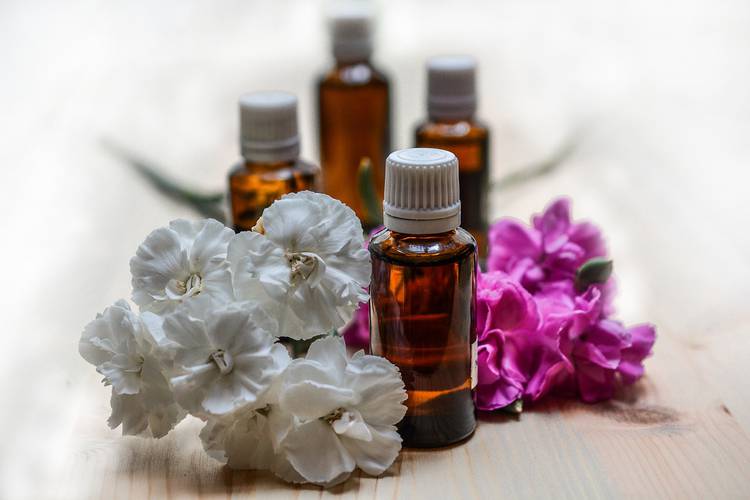 The active ingredients and extracts of plants: are substances that plants make to defend themselves in nature. If these substances are useful for plants, they can also be useful for us, hence a certain craze for herbal medicine. These principles are contained in plant extracts: the active extracts.

Essential oils: again plant extracts, but this time very concentrated because obtained by distillation. We talk about essential oils because we collect the essence of the plant.

Buds: good normally there is nobody lost, right? Just in case, the bud is the small excrescence that appears on a plant. It is the origin of branches and leaves (not flowers, otherwise it is a button!)

The dosage form: herbal tea, oil, balm ... it refers to the form of the product under which the plant extract is used. Moreover, during the aromatherapy and herbal medecine stays, Jean will explain to you which is the most adapted galenic form, according to the plant used and the use that one wishes to make of it. Indeed, if the plant is very effective in balm, but it is absolutely not edible, it is better to know before launching!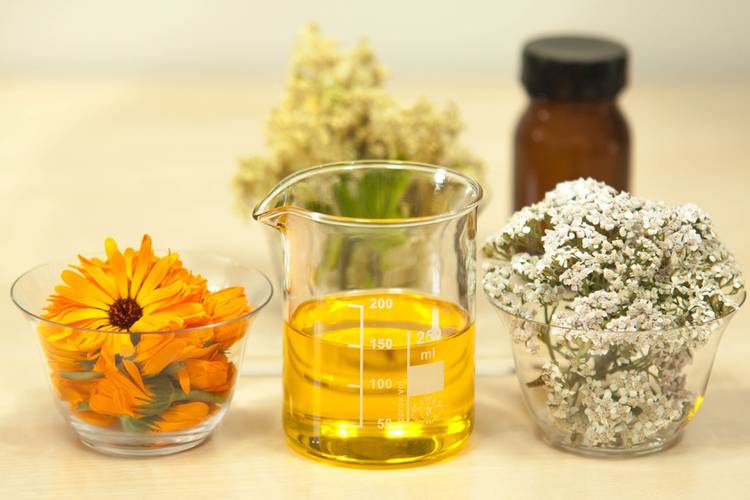 Floral water and hydrolat: Floral water or hydrolat is obtained at the same time as the essential oil. They constitute the aqueous substance given after distillation to the boiler with floral water (a kind of still reserved for this use, the possession of real stills is regulated!) One often speaks of floral water when it is manufactured thanks to the distillation of a flower, and hydrolat when it is the plant that is distilled. The difference between the two terms is rather vague for most people, some also consider that we speak of floral water when it was intended to obtain it, while the hydrolat is only the sub-product obtained during the distillation.
The easiest way to understand all this is to participate in an internship, because we are far from experts!
By the way, in addition to aromatherapy and herbal medecine  trainings and stays, Jean also offers products made by himself , along with his tips for use.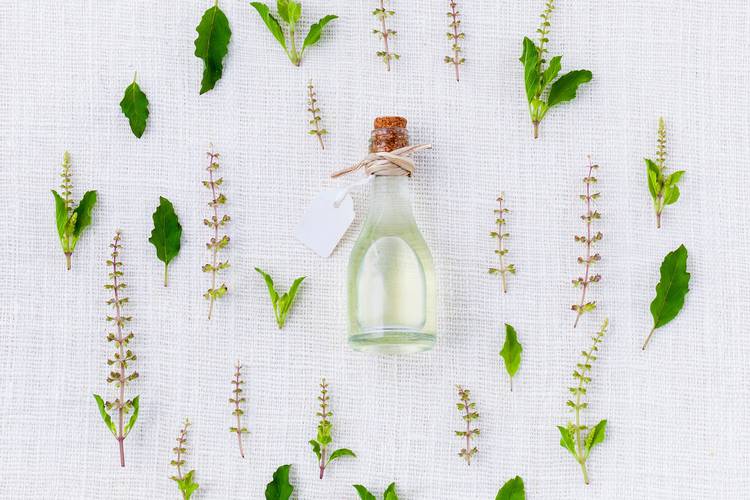 If you are tempted but can not come and visit Jean, you can find our other activities and accommodation around plants elsewhere in France, and soon in the world.
Other ideas? Do not hesitate to tell us!
See you soon on KooKooning!
Posted on April 19, 2018.