Weekend ideas for a Bachelor or Bachelorette Party
Organizing a weekend Bachelorette Party is never simple! And it is also true for Bachelor. Between the availabilities, the budgets, the tastes of each one... that's why we decided to make your life easier.
It is a sector that is growing more and more and special offers Bachelorette or Bachelor Party bloom on the canvas, "normal" tell me... This is the spring!
So of course, at Kookooning too! Our hosts offer you accommodations and activities that are perfectly suited to a Bachelorette Party Weekend.
So, we listed what seemed interesting to us as if it were us, the organizers of an Bachelorette or Bachelor Party Week-End for our best friend!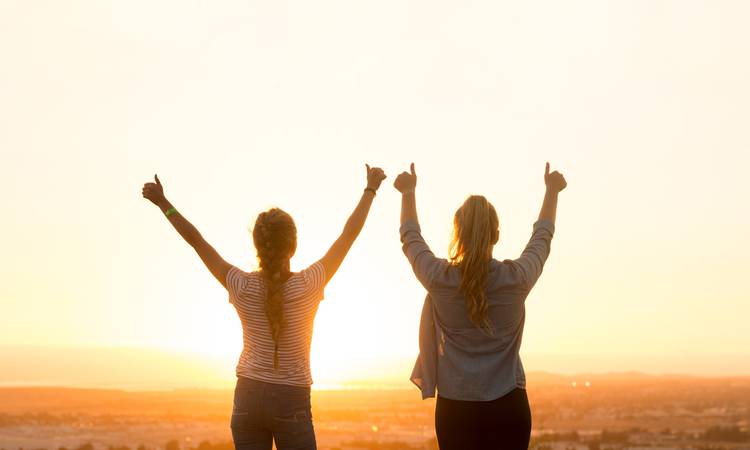 Now, of course, we're going to distinguish between activities that are more in keeping with what a group of girls like to do, and those that are more boys-only.But many activities and accommodations are suitable for both categories. So we decided to use the term bachelorette party generically.When our choices are really too masculine, we mention bachelor party. This decision will save you from reading too often bachelorette party / bachelor party ;-)
Organize an original bachelorette party weekend
The heavy responsibility of organizing this memorable weekend is yours: the bachelorette party of your best friend.
Of course, you want to prepare the best bachelorette party Week-End to show her how much you care about her/him and start celebrating her future change of life, at least "status". So here are some tips:
Where to go
It is best to restrict yourself to less than 3 hours of transport around your home. In fact, the goal is to take advantage of this bachelorette party Week-End to have as much fun as possible and to live unusual experiences with friends. The advantage of choosing a destination close to you (the bride) is also to make savings on the transport budget, to the benefit of the budget outputs and activities. 
And then, we're all more and more torn apart in four corners of the globe, no need to add travel to the route to reach the chosen base camp.
Ideal activities for an original bachelorette party weekend
Your goal is to find original ideas to make this bachelorette party Week-End memorable! Here are the activities we can advise you.
In search of thrills?
You and your friends are "daredevils" and like to fill up on adrenaline? The bachelorette party is a good opportunity for this, plus you will be sure that everyone will remember it all their life!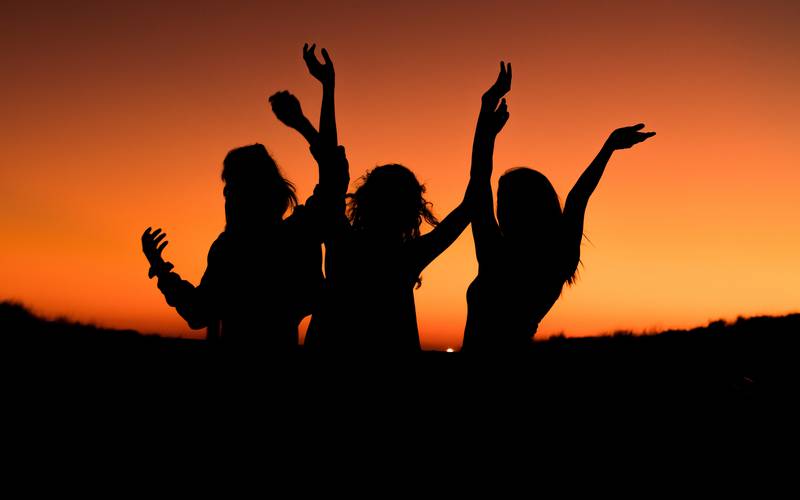 Here is a selection of the most frequent activities for a bachelorette party Week-End and those that would make us want in the KooKooning team.
Loïc takes you to the Isère canyons, in the Vercors or the Chartreuse, from Grenoble.You can choose the rhythm of the descent: from the discovery to the most sporty according to your tastes. A half day of sensations, good mood, and natural slides for your bachelorette party Week-End!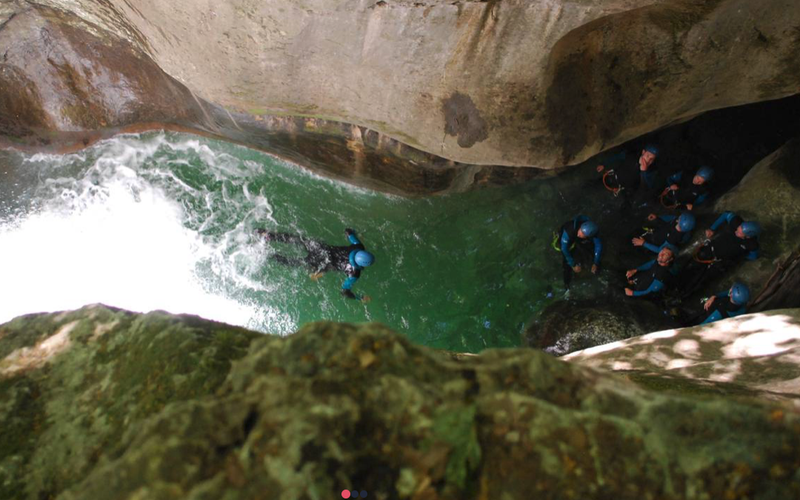 Canyoning is one of the favorite activities of bachelor and bachelorette party.
Baptism of the air in paragliding
We took the example of the aerial baptisms of Vif in Isère. It is not because we have a paraglider on the team but simply because paragliding baptisms are among the most popular activities for a bachelorette party Week-End. So, you may say "not very original", but at the same time, it's so exciting to fly to ... her wedding!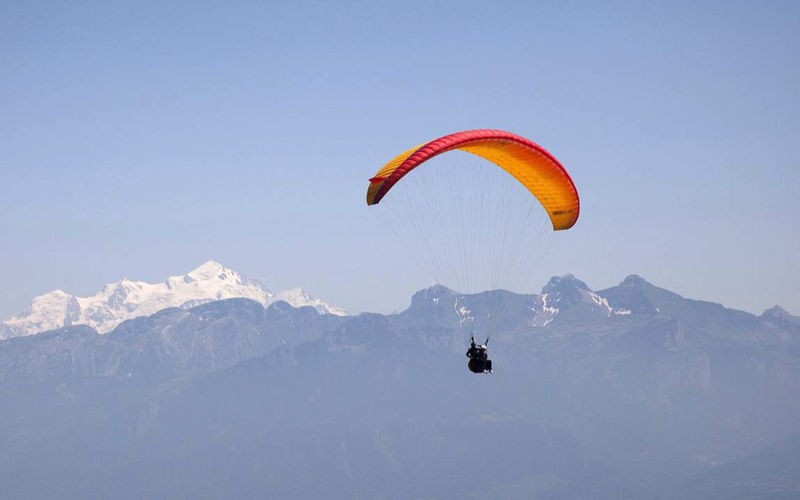 Jeanvi and her team of qualified instructors offer you paragliding and hang gliding baptisms. You will be able to offer the bride-to-be an experience with an overview of the most beautiful landscapes of the region. And then you can enjoy it too ... if you dare.
For the most reckless, you can also choose the parachute and try the big jump for an unforgettable bachelorette party Week-End!
There is also the alternative Acroparc which offers several sports activities in one place. We can, for example, advise you the AcroParc of Die : Drôme Adventure, which has a special offer bachelor/ bachelorette party.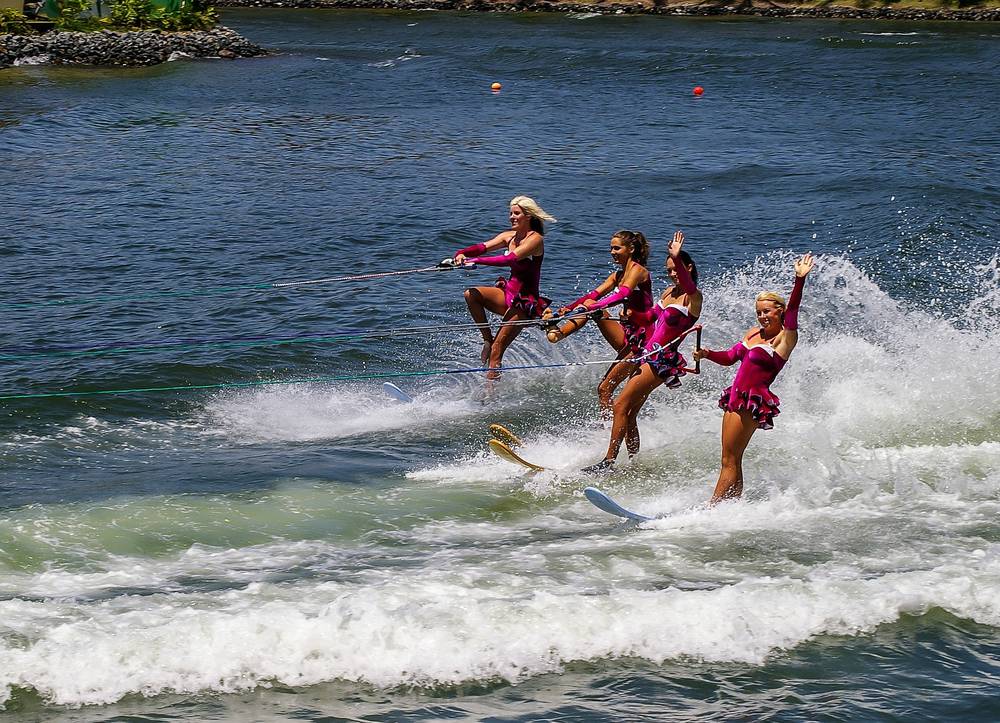 Of course you can practice this activity on any seaside. But we suggest you to go to the Cantal! And yes, in the mountains sliding sports are not only in winter! You can ride to 5 people per buoy to discover the pleasure of sliding on the water. Sensations and laughter guaranteed, which will make your bachelorette party Week-End even more unforgettable! Simply put on your swimsuits, the rest of the equipment is provided by François, your instructor.
In the same frame of mind you can learn wakeboarding or water skiing! 
Don't hesitate and send us your bests photos!
Surfing initiation
The bride has always dreamed of trying surfing? So this is the opportunity.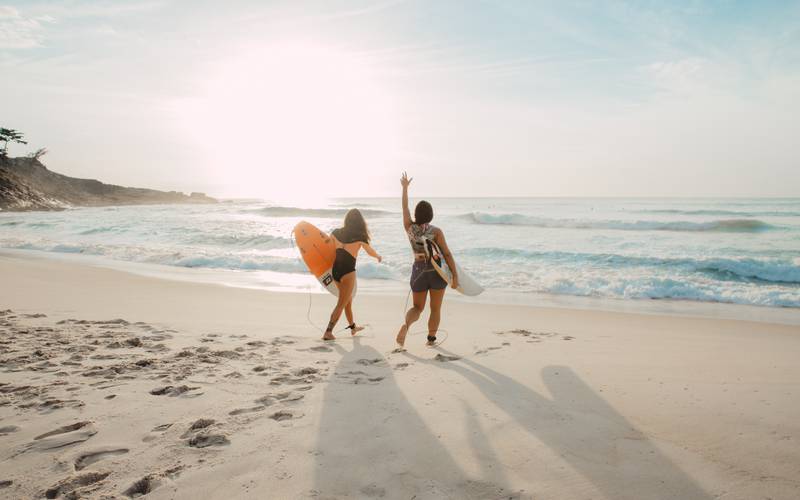 In addition you will be able to participate in the activity at the same time, which is quite nice. Sébastien will provide you with the boards and combinations, think again of the swimsuits, towels and sunscreen for this bachelorette party Week-End by the sea!
Find our other thrills and spills activities for a bachelorette party weekend 
Behind this link, the selection of all KooKooning ads under the theme "thrills":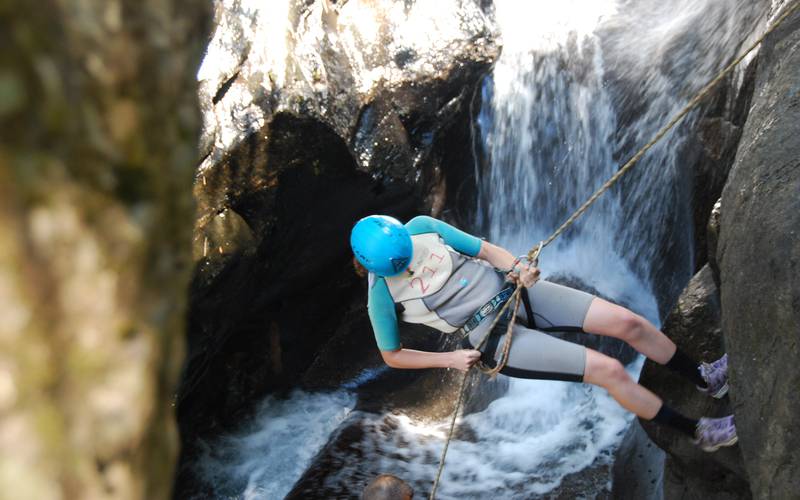 Well, we have treated the classic "adrenaline" dimension which constitutes many bachelorette party Week-Ends, but there are also those for which bachelorette party hymes with epitourism. Well, I might as well say right now, stripteases and other naughty performances won't be on KooKooning. Sorry for those who misinterpreted our slogan "if you're looking for more than a bed".
Sweetness and greed break for your bachelorette party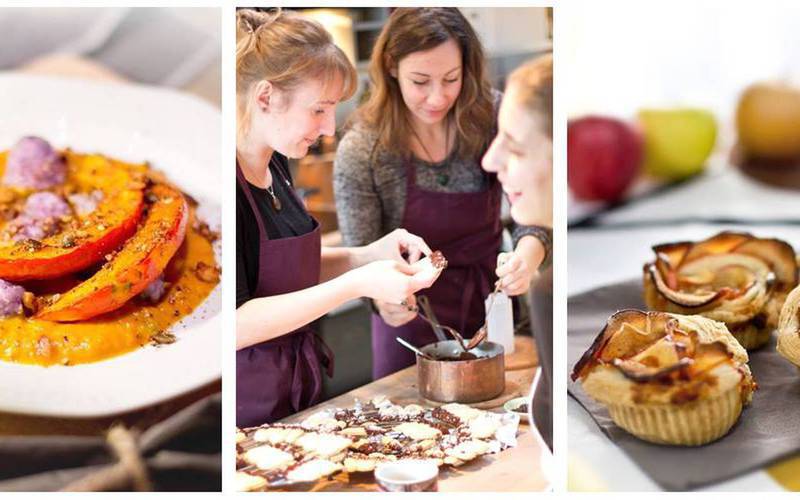 Patryk offers you a convivial moment around the vegetable cuisine. You can discover new foods and taste your preparations. The ideal kitchen workshop for the bachelorette party Week-End of a future married person who loves to cook!
Martin takes you for a walk in the famous Biarritz market. You will be immersed in Basque culture and the atmosphere of the market. You can meet the producers, and of course make many tasting stops: Bayonne ham, foie gras, omelette with truffles, cheeses and wines… if you are a bunch of Epicurean friends, this is a must for your bachelorette party Week-End!

We offer other activities of cooking and tasting, including oenological (care alcohol abuse is dangerous for the health, and it is often noticed during the bachelorette party).
Find our other terroir and gourmet activities for your bachelorette party weekend
What if your bachelorette party became a creative moment?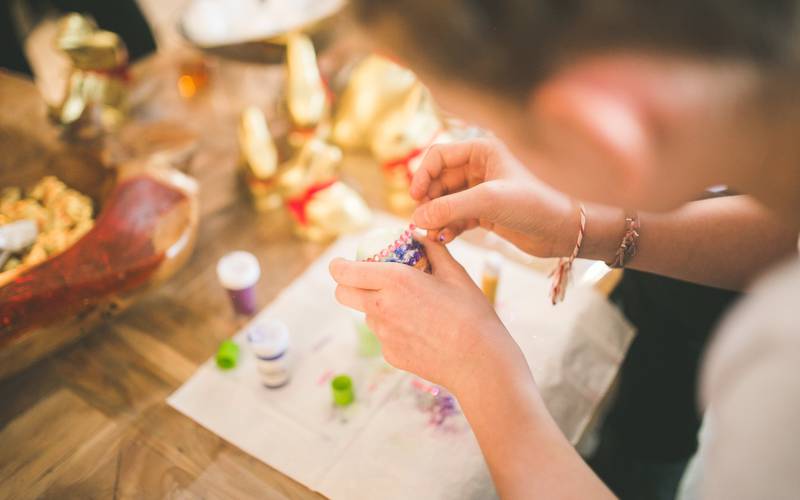 Calou proposes you a workshop to create an original and personalized mini photo album. The opportunity to spend a creative moment with friends. You can even reuse what you took and your scrapping skills to make a nice album of your bachelorette party Week-End, or even of the wedding to keep a beautiful custom object of these moments of happiness and complicity.

Hugues welcomes you in the Drôme's countryside (very close to Valencia) to teach you how to make your own balm with essential oils. A nature break and aromatherapy that will allow you to leave with a manufacturing adapted to the needs of each of you. Here too you will leave with a concrete memory of this bachelorette party Week-End.

Get together near Montélimar for a very original and ultra-adapted activity! Do It Yourself fans will be thrilled. Claude, passionate about plastic arts and artisan of art, will share her know-how and her good mood for a wedding deco day. In her Montilienne house, customize the dress of the bride, create a bag of dragees or even a wedding board. Not bad as an activity for a bachelorette party Week-End, right? The opportunity to link the useful to the pleasant... Do not hesitate either to contact Claude if the bride wishes to fully prepare the decoration of her wedding, she can guide her on a full week!
Find our other creative activities for your bachelorette party weekend
A relaxation and well-being bachelorette party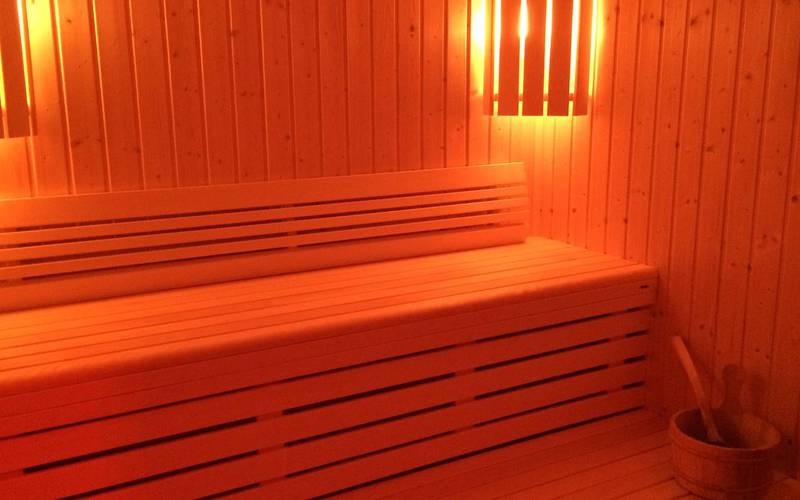 Enjoy the tranquility of a private spa located in the heart of a Breton manor house. Hammam, sauna, essential oils, bathrobes… everything is provided so that you only have to enjoy the present moment. A friendly and rest experience for relaxing and intimate bachelorette party Week-End.

This time towards the South of France! The spa is located in the gardens of a beautiful Roman house in Uzès. Guests can enjoy outdoor or indoor activities. From 8 people you can even fully privatise the villa. Meals, makeup, massages… everything is provided for your comfort. And for an unforgettable bachelorette party Week-End our host even offers to book the spa at night !
Find our other wellness activities for your bachelorette party weekend
The evening, the night of a bachelorette party weekend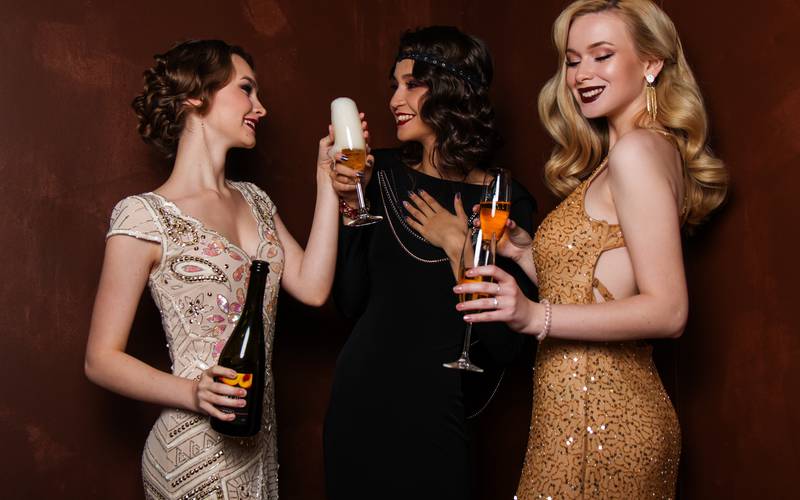 As for the rest of the evening for the party-goers, apart from a tapas bar in Biarritz, we don't have much to offer you on KooKooKooning. We will leave you to look for a nice place to go out in the surroundings, and do not hesitate to propose your ideas for this bachelorette party Week-End! Our guests will also be able to give you their good addresses for an evening of madness!
Accomodation: where to sleep for an bachelorette party?

A bachelorette party in an unusual accommodation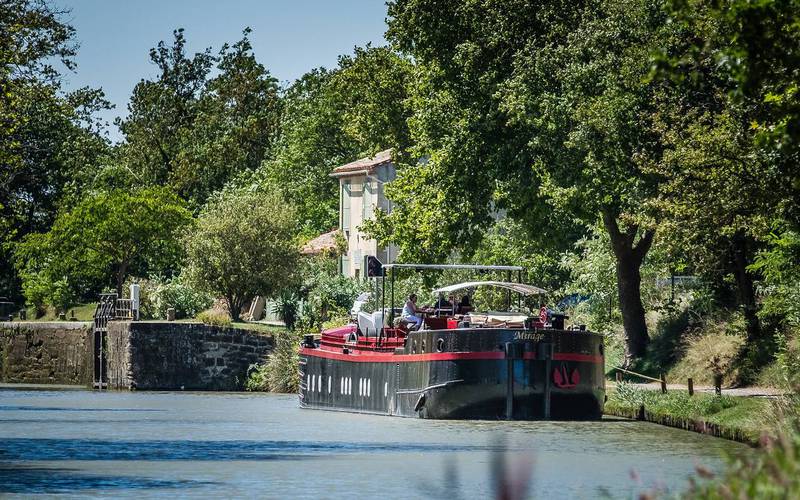 Welcome aboard the Mirage! The 3 cabins can accommodate two people each. You will also have access to a large terrace, rather nice for the beginning of the evening, there is even a jacuzzi available! The houseboat is located near Carcassonne, you are almost certain to enjoy a sunny bachelorette party Week-End.
Find our other barges everywhere in France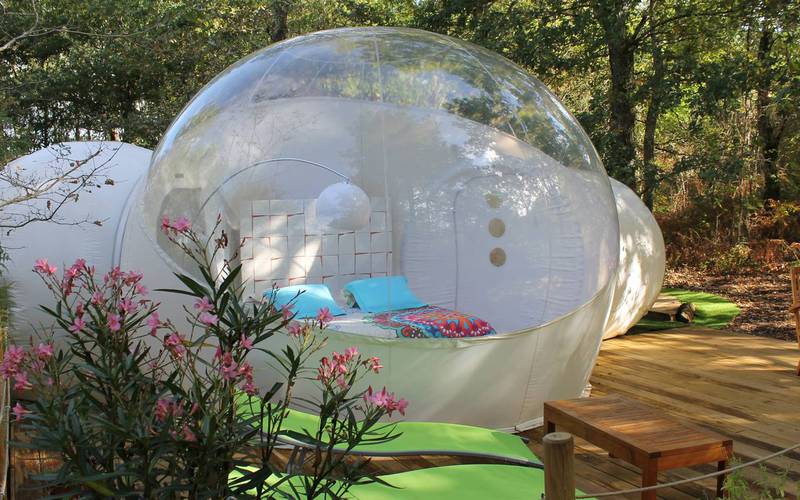 Less than 1 hour from Bordeaux, the 3 Pierre's bubbles can accommodate up to 9 people in total. The bubbles are in the middle of the trees, in the middle of nature, tranquility guaranteed.This is the ideal place if you want to take a break nature and ecology during your bachelorette party Week-End. You can order food from the caterer who will offer you organic dishes, cooked with local products, but also sweets and champagne of course! You will wake up having a hearty breakfast on the terrace of your bubble, in addition its price is included in the overnight rate.

If the Charente Maritime is a little far for you, find our other bubbles everywhere in France
In a yurt in the Pas de Calais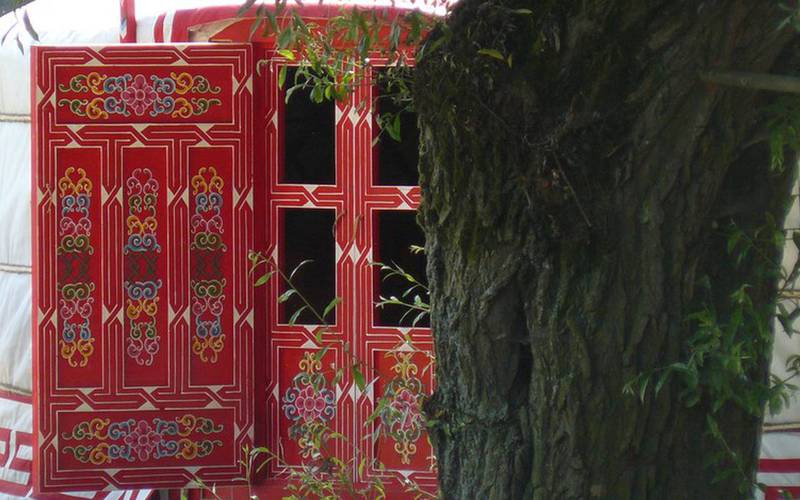 You don't have to go to Mongolia to get lost during your bachelorette party Week-End, it's possible in the Pas de Calais! Even if we are from the Drôme, we try to offer you unusual experiences all over France and little by little in the world.
Nathalie's yurts are less than an hour from Lille and Lens and can accommodate up to 14 people. The advantage is that you can also enjoy the usual comfort with shower and toilet, as well as a breakfast served in the yurt.
And if you're not from the North, we offer you other yurts in France.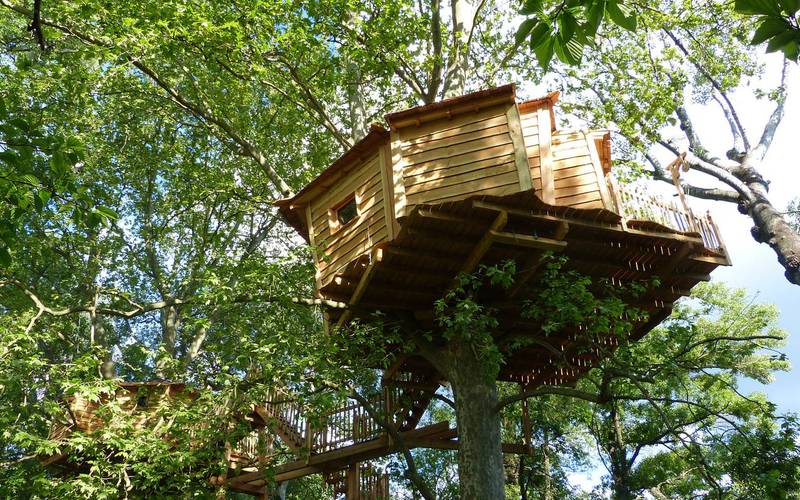 These perched cabins are located in Rochegude, less than an hour from Orange and Montélimar and can accommodate a total of 8 people. If you are more numerous, Cédric will be able to offer you other unusual accommodation for your bachelorette party Week-End, such as chalets on stilts.
The little plus: you can order aperitif baskets with wines, champagne, olives, sausage, etc. to enjoy directly on the terrace of your huts!
We also offer cabins elsewhere in France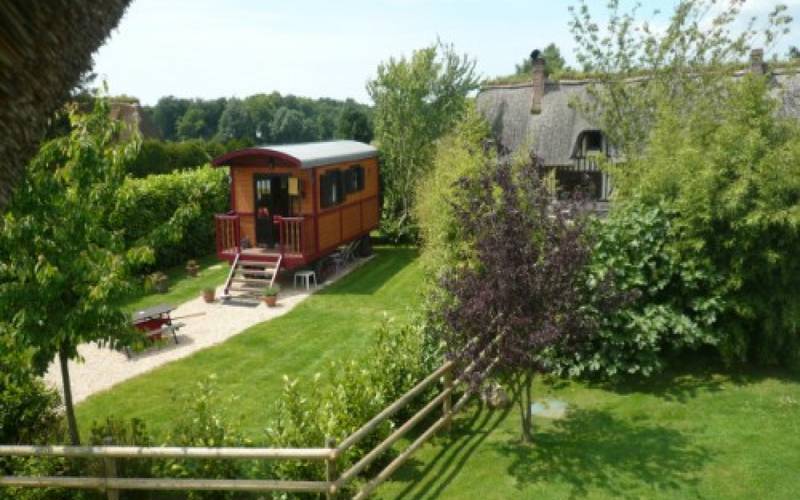 Go to the Côte Fleurie for your bachelorette party Week-End. Gilles will welcome you in his bohemian lodgings, including a caravan. Guests can enjoy the outdoor greenery for a barbecue with their feet in the grass. You will be less than 30 minutes from Honfleur and Deauville, so you can go to the seaside, to the casino, and discover the nautical activities during your stay.
All our selection of unusual accommodation: trailer, wagon, ...
All-inclusive bachelorette party weekends

Some KooKooning hosts have already planned everything for you! You will only have the transport to manage, not bad, right?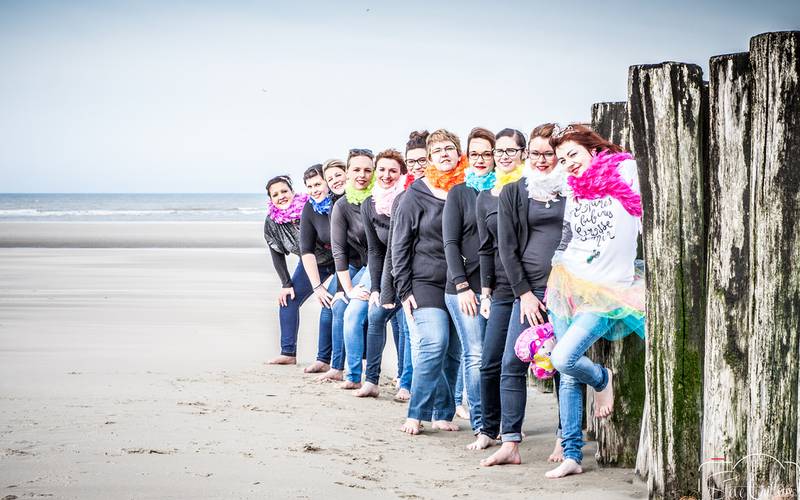 Some ideas of combinations original accommodation + activities for a bachelorette party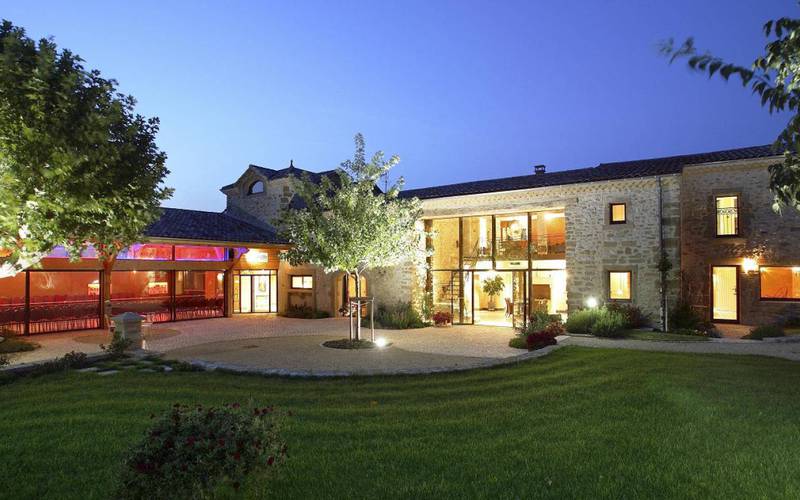 Our host Erick welcomes you less than 20 minutes from Valence, welcome to Valsoyo! You can sleep in country-themed rooms, or in huts. In Valsoyo you will not miss outdoor activities to have fun with your friends: zip-line, rafts, riddled walks… And as for the evening, Erick also offers meals, a gym with sports equipment and even entertainment.

Morocco is not that far away, nor very expensive if you take your tickets a little early. Françoise will be very happy to welcome you to "La vie en rose" for a bachelorette party Week-End. In Marrakech, you can take part in Moroccan cooking workshops, horseback riding, relax the time for massages and treatments, and enjoy the pool and the sun, not bad as a program between friends? So pack your bags and don't forget your sunscreen!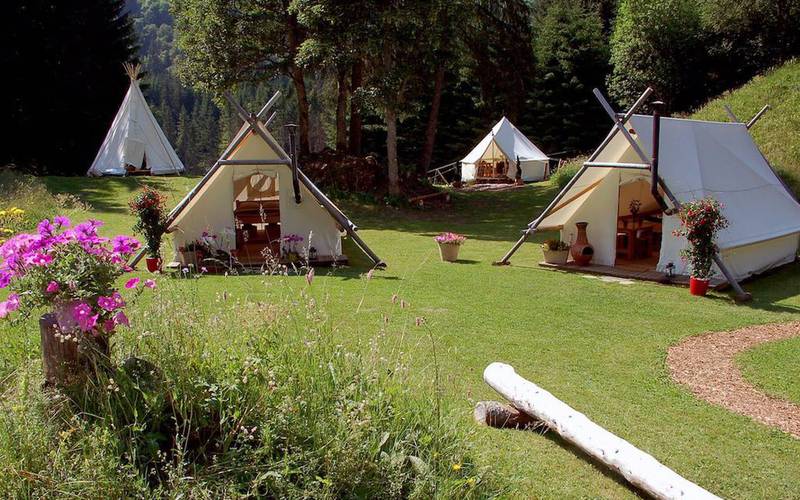 Jérémy welcomes you to Altipik for a tailor-made stay less than 1 hour from Geneva and Annecy. You will sleep in lodges with a glamping atmosphere. As for meals and the bar, you will enjoy mountain dishes: fondue, cold cuts, Savoy wines... You can also choose your activities: zip line, gourmet rally, spa and wellness…

We hope to have given you some ideas or at least some ideas to organize a bachelorette or bachelor party Week-End in your image and that of the bride-to-be.

Don't hesitate to share your ideas and experiences with us!

All you have to do is enjoy this exceptional weekend and fill up with laughter, good times and memories with friends before the D-Day! 
Have a good weekend and see you soon on KooKooning ;)
Posted on April 26, 2019.