Living the good life up in the trees
When Valentina suggested that they spend an entire week-end with the whole family, the final result wasn't exactly what Pedro expected... At least the part where Valentina's parents were joining them on their trip!
Pedro wasn't such a cliché that he hated his step-family. Quite on the contrary, he loved them dearly. Valentina's father enjoyed life greatly, and you could always count on him to fire jokes. Her mother was a quiet, petite sloth with infinite wisdom. But to go as far as to take them on holidays with them ? Odd.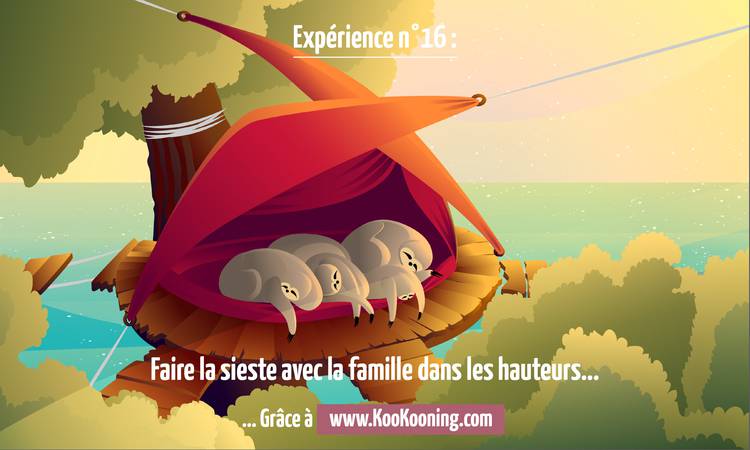 However, Valentina was more than convincing, as usual. 
"You'll see, Sid will be happy to see them, and you always got along very well with my dad ! You two are always cracking jokes together when you meet, you cannot refuse. You know very well they don't travel a lot by themselves, it will make them happy to go out of the ordinary and to breathe some fresh air".
She then proceeded to tell him : "You know how to prepare trips, find us some nice stroll through a forest, a stay near the sea... Or something original enough for a week-end, out of the ordinary, so that everyone in the family remembers it fondly, one year from now".
He organised their trip thoroughly : he searched for the most original accommodations he could think of, with the greatest surroundings. Until he found a beautiful tiny house up in the trees. He didn't have to search for long : on KooKooning, tree houses are not an endangered species, and it is not difficult to find thematics stays that stick to the memory. 
Pedro was proud of himself, to say the least. He hid the preparation of the whole stay to his family, arguing that it would be an even nicier surprise once they'd be face to face with it.
Everyone was surprised for sure ! Valentina's parents took a smiling Sid with them, and didn't wait to be told twice to start climbing up the tree to the house, under the somewhat horrified stare of Valentina. If she didn't appreciate the humor around the choice of housing, the rest of the family really enjoyed the experience.
The week-end alternated between nice long strolls through the forest, and long sunny naps. At the end of the day, this experience was one of the best they ever shared together.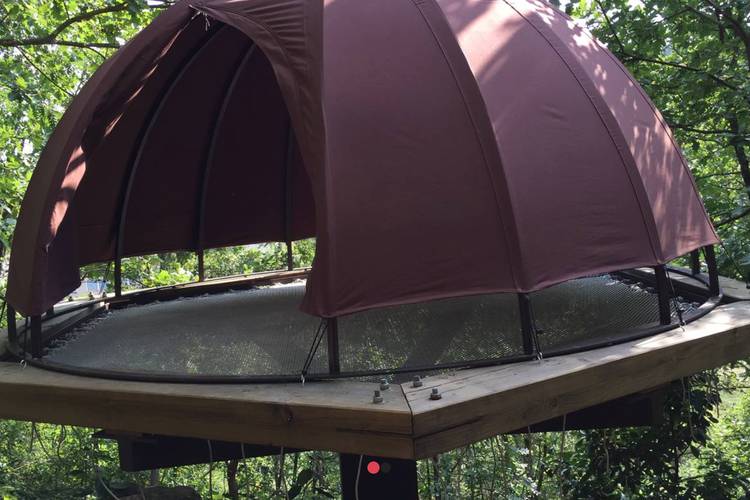 Bird nest in Vinezac, Ardèche by Koen PINOO
Thanks to Bird Nest in Vinezac Ardèche for the inspiration of this new tourism experience. Moreover, we soon found a ticket on thoses accommodations in Pedro and Valentina diaries.
Posted on Feb. 5, 2016.