KooKooning, Travel d'Or 2016 finalist
Among dozens of startups, "Travel d'OR" jury caught our candidature "Young Shoot" in the finalists.
We were very honored and we keep our fingers crossed for the outcome of the final which will be presented in Paris March 17, 2016.
We quickly uncross the fingers as a video presentation of a minute was required of us. However, our general presentation video of the concept is ongoing and it is too long (2 minutes).
Then, it was stirred brains to propose offhand brainchild and (relatively) quick to implement (the deadline was March 4).
We had chosen a cartoon-like presentation on a white board with a voice-over that would explain the images and thus, the concept. We're pretty proud of the result achieved in a short time.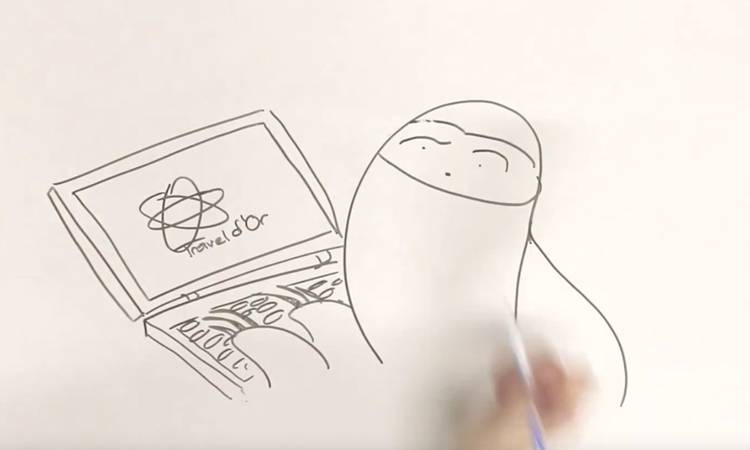 In this blog, I'll take you behind the scenes of making this little video: research idea, preparation, drawing, shooting, editing, choice of music, the sound the re-installation, the express consolidation to transmit video in time. Unfortunately, we can not show you this video because it was dedicated to Travel d'Or 2016, but we will prepare a variation that will appear soon on our YouTube channel and Web site.
Posted on March 7, 2016.