The best time to book the summer holidays ...
... or when should we book your next stay? To find the best rates, or just make sure that everything will be available! Of course, here we will focus on accommodation, the activities you want to practice and places or sights that you want to visit. Indeed, the transport has its specificities and the reservation of thematic stay also: here is our advice.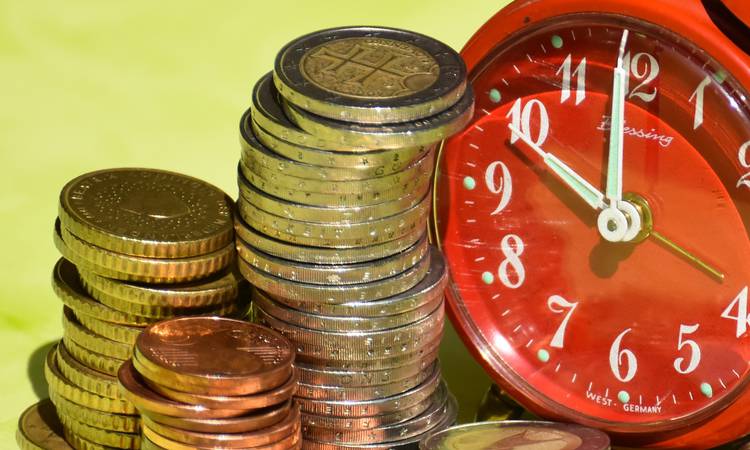 So "early booking" or "last minute"?

This is often the big question when you have found your future destination: should not we wait until the last moment to find the best rates?
Our opinion on the "Last minute": booking at the last moment remains a dangerous game.

We advise you to wait until the last moment to book, only if you have no time constraints or a drop-off point. Indeed, the accities or tourist sites rarely practice last minute reductions. For accommodation, it is even worse because you may simply not find any available accommodation. The only case of opportunistic booking at the last moment can be interesting financially for stays packaged. But you probably will not be able to personalize your stay.
The early booking: the best solution to have the choice at a correct rate.

For us, anticpation is the best solution because it offers you a wide choice of services still available, it limits the risk of activity "over booked" or complete hosting, and above all, you avoid the stress of research in Emergency that can generate tensions that can "rot" your vacation before they even start! But then what delay corresponds to this anticipation? 3, 4, 5 or even 6 months!

According to different surveys if one is interested in the destinations of KooKooning:

    For summer reservations in Europe, rentals (weekly) always reserve very early (up to 6 months in advance among the major labels like Gîtes de France). For hotels, much of the summer stock is depleted about 2 to 3 months before the summer period. It is therefore better to anticipate his preparation of stay. Our advice varies between 3 and 5 months in advance to save from 20% to 30% on a full service because you will be able to request a commercial gesture on certain options or additional services. And even if you do not get refunds, you will be guaranteed to rent the accommodation most suited to your stay.
    For a stay in the Caribbean, discounts are rarely more than 10%. On the other hand, caution requires booking 3 to 4 months in advance in order to find the accommodation of his dreams. Do not anticipate those destinations that involve a plane ride can be risky. Our advice is to try to combine the search for accommodation with that of the flight in order to be sure to find the best overall rate. On these destinations the tourist activities still reserve a lot on site but we also advise you to anticipate by asking the various accommodations their contacts.
    For holidays in the Maghreb, it depends mainly on the type of itinerant or sedentary stay. As KooKooning is specialized in the thematic holidays around a lodging, we advise you to favor the least prized periods while avoiding the summer when the temperatures can sometimes be difficult to bear and deprive you of certain activities in the afternoon.

You will understand that the best times to book vary according to the tourist destination in which the traveler intends to go in summer. However our advice remains to anticipate in order to have time to try to negotiate some advantages. In any case, be aware that, unlike transport, the rates for stays (accommodation and tourist activities) vary very little.

But there are differences between types of accommodation:

Unusual: these are often very popular modes of accommodation, so there are very rarely reductions. Moreover, it is better to book as soon as possible: as soon as you find an availability that suits you. On the other hand, you can find discounted prices if you are lucky enough to stay there for several nights. There are more and more often offers packs (romantic weekend, relaxation and well-being, ...). Finally, you can sometimes find cheaper prices in low season, but be careful to check that the stay will remain pleasant (cabin badly insulated, distance with the conveniences, etc.)!

Bed and Breakfast: The price is generally fixed to the year or per season. Difficult to find discounted prices, but you can always try to negotiate upstream, even if there is little chance that it will succeed. Our advice: book as soon as possible!
Hotel: often you can enjoy weekend breaks in structures rather oriented "pro clientele" (urban establishments are often crowded with businessmen on weekdays and do not fill up on Friday and Saturday nights). We also advise you to book well in advance to find the best rate. Promotions are possible but less and less frequent, yield management price volatility. Also, try your luck any day by phoning from 5pm. Free rooms are sometimes ceded at half price.

Rental, self-catering, self-catering: This is the most popular accommodation for summer holidays. The holiday rental generally sees its price jumping with great step of the low season until the high season where it is not uncommon to see prices multiplied by 2, 3 or even 4! Needless to hope for a discount, if not all, last minute. These "last minute" discounts generally relate to relatively expensive goods which had not yet been found at the "normal" rate. Our advice: book as early as possible, ie from December, January or February to find the seasonal rental of your dreams for the summer!

Or of formulas:

Thematic stay: These packs are usually tied to a room type offer negotiated upstream, so it is difficult to find cheaper than this combination of service. On KooKooning, you have the possibility to make your stay "tailor-made" but soon also to opt for a stay packaged because the rates are often more interesting. To pay even cheaper, it is necessary to wait for the last minute promotions, but without guarantee! This is therefore reserved for those who do not have fixed dates.

Cruises: It is a formula not yet present on KooKooning but that can interest you. Several companies or agencies can book up to two years in advance. These "early booking" or "Prima" rates can be up to 50% of the list price. Then, as for the train or the aircraft the discount decreases in time according to the filling of the ship. Otherwise, if you do not have fixed dates, you can watch for "bargains" or "private sales".

By way of conclusion, you see that there is no single method or advice to book your stay at the best price. However, we encourage you to anticipate to the maximum to find the benefits of your choice. And most importantly, use KooKooning.com!
Posted on Jan. 19, 2017.