1 night in unusual accommodation    +     2 days in full board     +     heritage visit     +     1 vegan cooking workshop
For 2 people
Want a romantic weekend for Valentine's Day ? Opt for an original gift and go to Normandy in an unusual accommodation! In the program vegan cuisine, discovery of heritage, sports activities but also calm and tranquility.
Indulge your vegan lover by escaping to Normandy for a few days in an original and charming house.
To make the most of your romantic weekend in full board, you can arrive on Friday nights. Catherine will have prepared a succulent organic and vegan meal, you just have to take your quarters in the room, put your stuff and put your feet under the table.
In your suite with ensuite bathroom, you will discover a queen size bed with a very comfortable Hüssler bedding.
The next day you can have an organic breakfast while enjoying the sun whose rays enter permanently in the house (which turns!), A unusual and romantic moment. Fresh fruit juice, home-made toasted organic bread sandwiches, butter and homemade jam will be waiting for you on the table.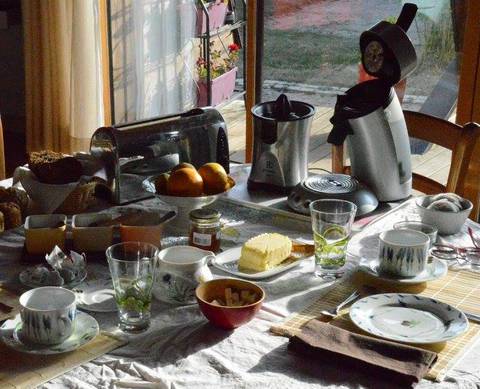 Who said that the cooking was not romantic?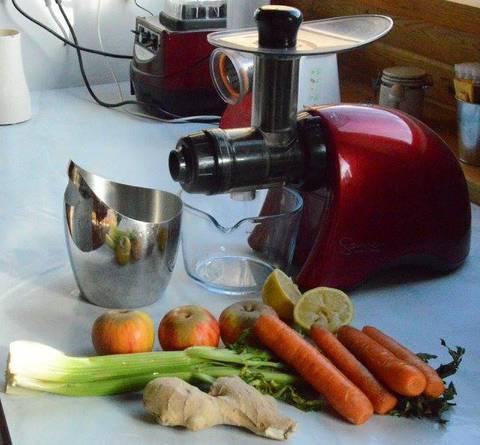 At the program of the end morning : vegan cooking workshop personalized according to your desires.
Being vegan is a way of life: we do not consume any products of animal origin (no food, no leather objects, no products tested on animals ...).
The goal? You can discover vegan cuisine (or deepen your knowledge) and give you the keys to a healthy diet and respect for nature, but above all, have fun and take the time to do an activity together.
Catherine will propose many themes so that you choose the one you prefer to spend a romantic moment while learning.
Weekend visits and sports activities in Suisse Normande
To continue your romantic weekend, in the afternoon you can choose between visiting the heritage of Falaise (including the castle of Guillaume le Conquérant), or practice various sports / discover nature in Normandy: hiking, canoeing, tree climbing, horseback riding, golf Via ferrata, summer tobogganing, bike riding or paragliding, you will find an activity that will please both of you.
On the program on Saturday evening, vegetarian, gourmet, and romantic dinner (obviously).
When you wake up on Sunday, you can once again enjoy breakfast before picking up your picnic takeaway for lunch.